Son of No One

"Son of No One" shows up at The Sundance Film Festival!
"Nobody votes for a new idea. It's something you have to grind out yourself."
~Sundance Institute Founder and President Robert Redford
Sundance Institute announced the lineup of films selected to screen in the out-of-competition Premieres and new Documentary Premieres sections of the 2011 Sundance Film Festival. The Festival runs January 20-30 in Park City, Salt Lake City, Utah.
*source: sundance.org/presscenter, dated December 2, 2010
The Son of No One / U.S.A. (Director and screenwriter: Dito Montiel) - Two men in post-9/11 New York are forced to relive two murders they committed as young boys. Their lives start to unravel by the threat of the revelation of these shocking and personal secrets. Cast: Channing Tatum, Al Pacino, Katie Holmes, Tracy Morgan, Ray Liotta, Juliette Binoche. CLOSING NIGHT FILM

After a not so successful showing at Sundance Film Festival, the trailer releases for Son of No One with much hope of gathering audiences worldwide!
LOS ANGELES (Hollywood Reporter) – The cop drama "The Son of No One," which became a hot topic at Sundance after a dozen or so audience members walked out of the theater during a screening, has landed a U.S. distributor.
Anchor Bay has paid about $2 million for rights to writer-director Dito Montiel's picture, which stars Channing Tatum, Al Pacino, Katie Holmes, Ray Liotta and Tracy Morgan.
The film's world premiere was the closing-night selection at the festival on Friday. The walkouts occurred during a screening for press and industry on January 24.
Tatum stars as a young Queens police officer who must face his dark past when a longtime secret bubbles to the surface.
"Atmospheric and intriguing but not wholly satisfying, it has enough genre appeal and star power to sell some tickets but may not benefit from word of mouth," according to The Hollywood Reporter's review.

Sundance Film Festival and Sundance Institute History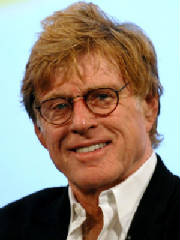 Sundance Institute
Sundance Institute is a global nonprofit organization founded by Robert Redford in 1981. Through its artistic development programs for directors, screenwriters, producers, composers and playwrights, the Institute seeks to discover and support independent film and theatre artists from the United States and around the world, and to introduce audiences to their new work. The Institute promotes independent storytelling to inform, inspire, and unite diverse populations around the globe. Internationally recognized for its annual Sundance Film Festival, Sundance Institute has nurtured such projects as Born into Brothels, Trouble the Water, Son of Babylon, Amreeka, An Inconvenient Truth, Spring Awakening, Light in the Piazza and Angels in America.