Two Bits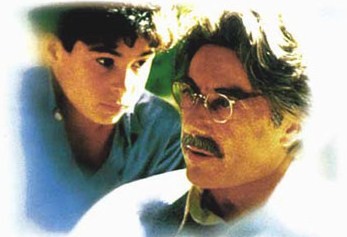 When you think of Al Pacino, the image that comes to mind is one of energy, intensity, and violence. Whether a cop (Sea of Love, Serpico, Heat) or a crook (The Godfather, Scarface), Pacino's characters are almost always hard-hitting, hyperactive portraits of caged fury. So it's more than a minor departure for the actor to appear in James Foley's Two Bits as Gitano Sabatoni, a dying, regretful old man. This is a small, understated role -- character actor material -- yet Pacino immerses himself so fully in the part that we forget about the performer the moment we see the performance.
Gitano Sabatoni: Ohh, you stopped wanting. Ahh, not needing.
Gennaro: What's the difference?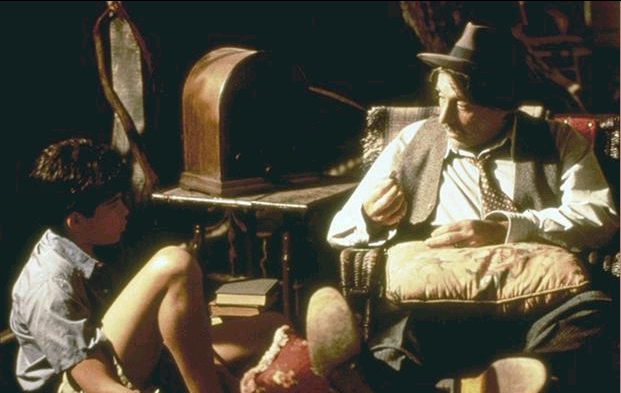 Gitano Sabatoni: Hey, it's all the difference in the world. Your belly needs, your heart wants. That's the difference.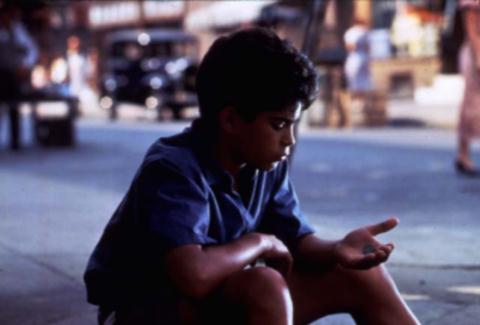 ....the focus is on newcomer Jerry Barrone, who plays 12-year old Gennaro; ...in the heat of a Depression era summer....is August 26, 1933, when Gennaro first starts noticing life for what it is. It's a day of eye-opening experiences and tough lessons; of awareness, magic, and sadness.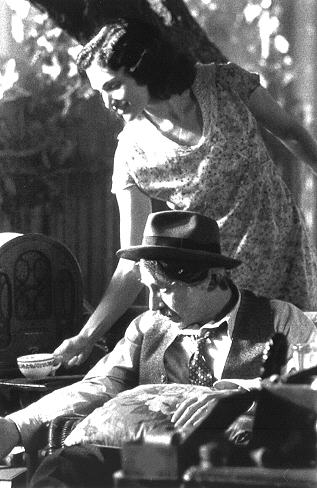 The story is simple, and the film's message is equally as plain: never give up wanting and striving, no matter how unattainable the dream seems.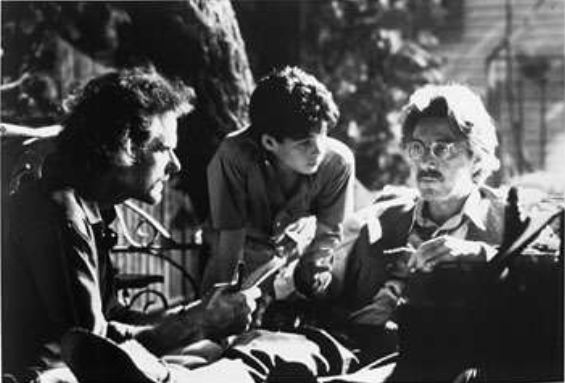 Director James Foley with young actor Jerry Barone and Al Pacino.
Perhaps the most successful aspect of this film is that it encourages us to connect events in Gennaro's life with moments in our own, thereby enriching the emotional impact. Credit director Foley (Glengarry Glen Ross) for another fine, character-based piece.

Director James Foley keeps the film purposely at a slow pace, reflecting the depression, the summer heat, the boy's frustration and Grandpa's last days. Very nicely done.

Gitano Sabatoni: Can you see my house?
Gennaro: Huh?
Gitano Sabatoni: The house God is building for me. Is it finished yet?
Gennaro: You can't really call it a house Grandpa. It's more like a palace.
Gitano Sabatoni: Ahhh, really? Wh-What's it made of?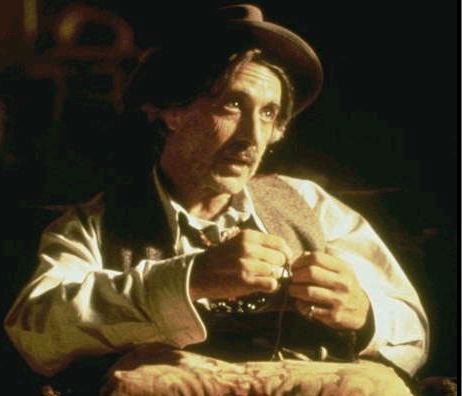 Gennaro: It's made of gold.
Gitano Sabatoni: Nah. Made of bricks. You see when you're born... God starts building a house for you in Heaven. And every time you do a good deed, he puts a brick on your house. And when you do a bad deed, he takes a brick off. So, since I did more good in my life than bad, I think maybe my house almost finished.

**above text excerpt taken from "TWO BITS: A film review" by Ben Hoffman

***all movie quotes from IMDB.com