Scarecrow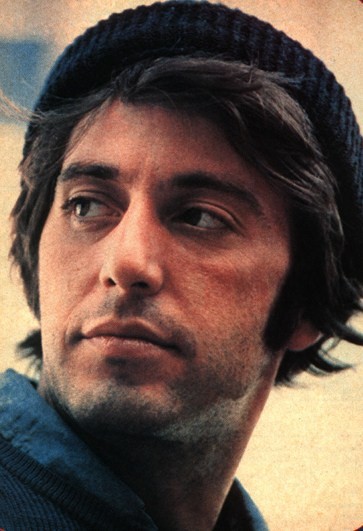 Max is an ex-con who's been saving money to open a car wash in Pittsburgh. Lionel is a sailor who's returning home to the midwest to see the child born while he was at sea. They form an unlikely pair as the brawling Max learns a little how Lionel copes with the world: Lionel believes that the scarecrow doesn't scare birds, but instead amuses them - birds find scare-crows funny.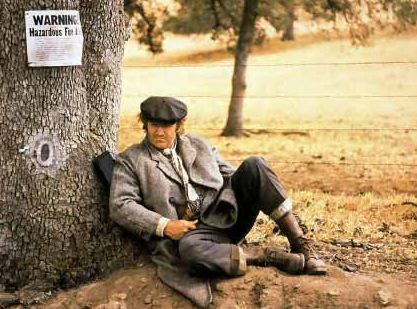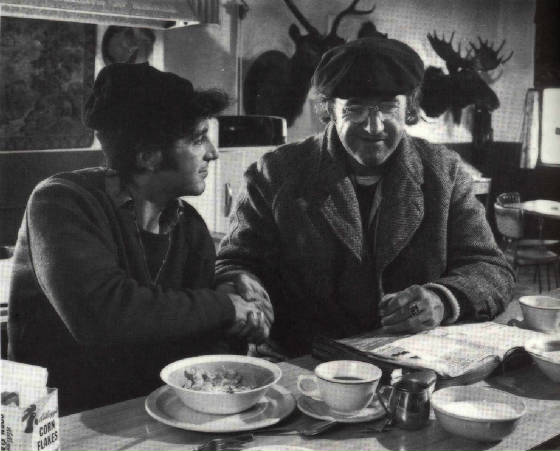 ..... Schatzberg's willingness to allow shots to continue at length; an opening conversation at a lunch counter runs maybe three or four minutes.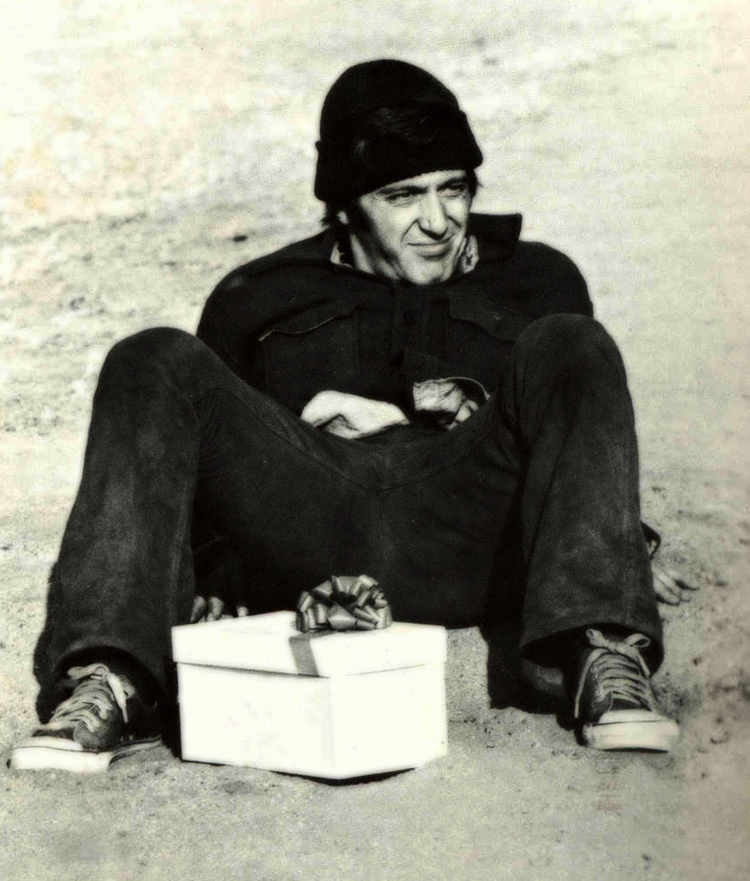 The performers are Gene Hackman and Al Pacino, two of the most gifted of contemporary actors, and the dialogue and locations (on the road, in taverns, at lunch counters, on a prison farm) strike a nicely realistic low key.
"Gene and I are two people not very similar. We had to play a very close relationship, but I just didn't think we were as connected as we should have been. We seemed apart. We didn't have altercations, but we didn't communicate, didn't think in the same terms. we didn't hate each other, but I had a stronger connection to Brando. Gene and I were thrown together, but under ordinary circumstances we'd never cavort or be friends. It was two worlds - but I have to say that I was as much responsible as he was."
(from "Al Pacino: A Life On the Wire")

One of a cycle of late 1960s-early 1970s buddy movies that included Midnight Cowboy (1969) and California Split (1974), Scarecrow suggests how alienated men had become from such traditional institutions as marriage and family. Max's and Lion's salvation comes from being on the road with each other, rather than settling down with jobs and families. Pacino's first film after his triumph in The Godfather (1972), and Hackman's follow-up to The Poseidon Adventure (1972) and his Oscar for The French Connection (1971), Scarecrow won the 1973 Palme d'Or at the Cannes Film Festival

Scarecrow comes to DVD!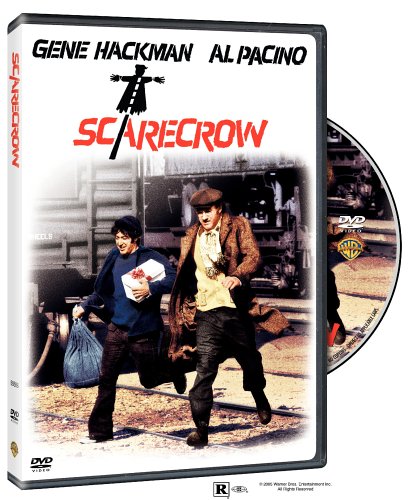 One of the great lost buddy films of the 1970s, this Jerry Schatzberg movie somehow never found its audience, despite the fact that both lead actors were riding high: Hackman from The French Connection, Pacino from The Godfather. They play a pair of drifters, seeing America by thumb, who hook up and discover unexpected soul mates in each other. Hackman is the loner who would rather pile on another layer of clothes than chance letting someone get close to him; Pacino is the likably funny loser who gets under Hackman's skin and teaches him to open up. Together, they hatch a plan to save up and buy their own car wash. But try as they do to keep each other out of trouble, their friendship provides only limited protection, though each take something positive away. Endearing performances that never sink to sentimentality; Pacino, in particular, proves that he could just as easily have been a screen comic as one of the great dramatic actors.
**Marshall Fine for www.amazon.com