Salomaybe
Coming soon!!....possible release in late 2008!
Pacino takes us on a journey as he unravels and re-interprets Oscar Wilde's once banned and most controversial work SALOME, a scintillating tale of lust, greed and one woman's scorn. Pacino uses an uncanny mix of documentary, fiction and improvisation to get to the root of SALOMAYBE?
SALOMAYBE? promises to be a profound vision of religion, politics, violence and sexuality from one of the greatest artists of our time.
**Written by Barry Navidi as synopsis for IMDB.com

See some pics below of Al's visit to Ireland as the "stomping grounds" for his inspirational work on "Salomaybe" as well as Oscar Wilde and see exactly the visionary in his element!
For more on his October 2006 trip to Ireland, visit the "Wilde About Pacino" page built exclusively for Al's Trinity University award and research for "Salomaybe". (link below!)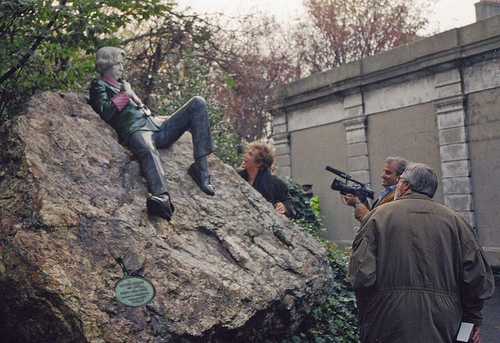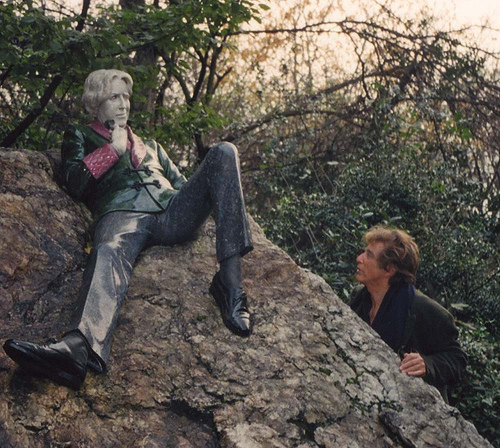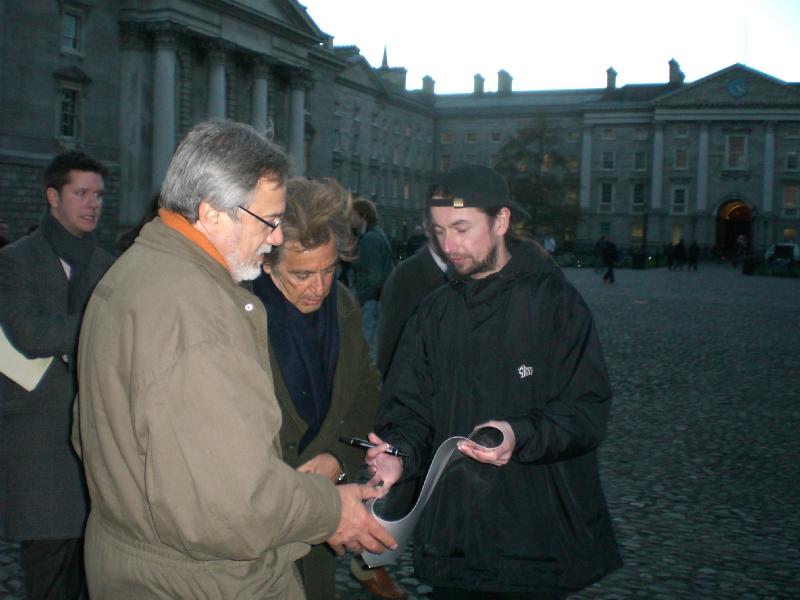 With help from close friend and author Larry Grobel, Al signs for students at Trinity University.