The Panic In Needle Park
..."It was based on a true story-a love story as well as a dark story.  I grew up in a world that had people like that.  My best friends died of overdoses.  But who had any idea?  For me, the excitement of being in a movie superseded everything.  There it was, what I grew up with, what I was inspired by all my life: films.  And now I was in one.  It was too exciting for words.  It was overwhelming...." - Al Pacino
From 'Pacino's Will' By Lawrence Grobel for Premiere Magazine, December 2004/January 2005.
This movie is a stark portrayal of life among a group of heroin addicts who hang out in "Needle Park" in New York City. Played against this setting is a low-key love story between Bobby, a young addict and small-time hustler, and Helen, a homeless girl who finds in her relationship with Bobby the stability she craves. She becomes addicted too, and life goes downhill for them both as their addiction deepens, eventually leading to a series of betrayals. But, in spite of it all, the relationship between Bobby and Helen endures.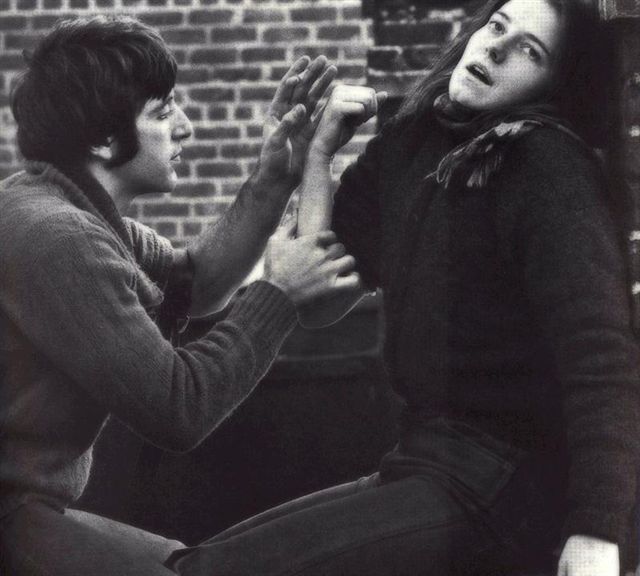 If we get a closeup of one needle penetrating the flesh in "The Panic in Needle Park," we get half a dozen.  This is too many; the physical reality interrupts our identification with fictional characters.


**from Roger Ebert of The Chicago Sun Times, review dated January 1, 1971
The quality I found fascinating about the movie was the relationship between Bobby and Helen, particularly since no long and strenuous effort is made to explain why Helen falls for Bobby. Helen is played by Kitty Winn, who won the best actress award at Cannes, and whose eyes tell us everything we need to know about her feelings for Bobby. She admires his cockiness, his outlaw spirit, his differentness from Fort Wayne, Indiana.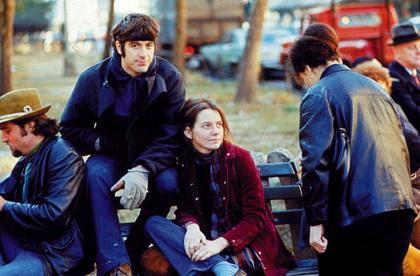 Pacino plays his character with the cool and bluster that he would become famous for, but Winn is also effective as his devoted but desperate girlfriend. Winn's career would fade quickly after her role in "The Exorcist".
above from Roger Ebert of The Chicago Sun Times, review dated January 1, 1971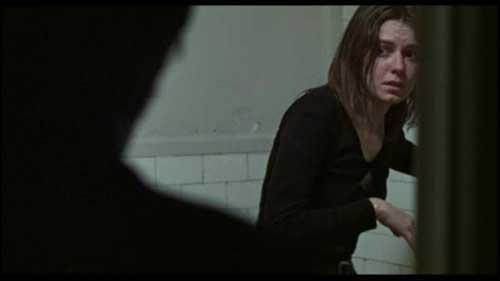 Intense, moody Bobby (Pacino) wins shy, gentle Helen (Kitty Winn) from indifferent painter Marco (Raul Julia). While he is attentive, she soon realizes that he is an addict living a marginalized existence. She becomes addicted as well, prostituting herself to support her habit.
*reviewed by Brian Kollers @ Kollers' Movies, dated January 1971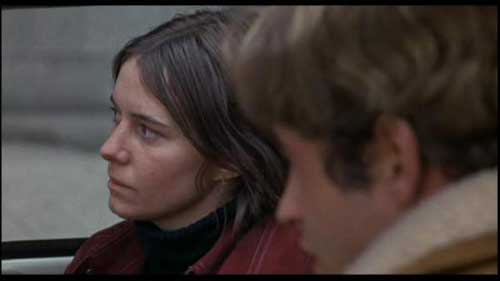 But the movie lives and moves. It is not filled with quick cutting or gimmicky editing, but Jerry Schatzberg's direction is so confident that we cover the ground effortlessly. We meet the characters, we get to know the world.
Especially, we get to know this relationship between Bobby and Helen, and thank God the film makers were tasteful enough not to kill them off at the end just because that's so fashionable these days.

*from Roger Ebert of The Chicago Sun Times, review dated January 1, 1971