The Local Stigmatic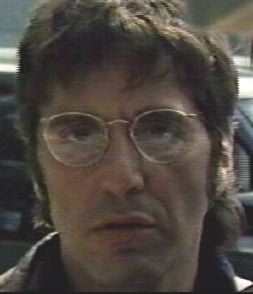 In this grim, unsparingly horrific short piece, Graham and Ray, both avid dog-race punters, stalk film-star David, when they're not betting on dogs or drinking and getting thrown out of pubs. But this other activity seems on a higher, almost religious, plain. "I like going out with you," says Ray, the intense quiet one, to Graham, leader of this pack of two, in ominous tones.

They are obsessed with celebrity, with tabloid features such as "How would you spend your last hour?" Winston Churchill's description of dog-racing as "animated roulette" becomes a central motif. It's a question of luck, but, as Williams shows, the obsession which follows becomes a black compulsion, an ever-approaching doom.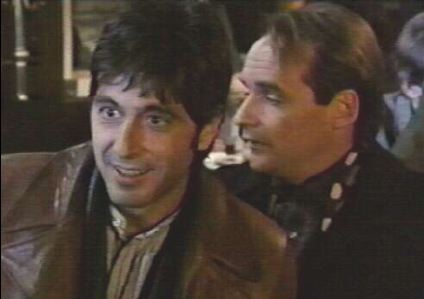 Al Pacino and Paul Guilfoyle studied and examined the play for four years before they decided to make a film of it. When they finally decided to film it they spent four months rehearsing before it was finally shot. They approached the production of the film as if they were staging a play and wanted to avoid making it look too much like a film. Pacino deleted any shots that looked too cinematic for his taste.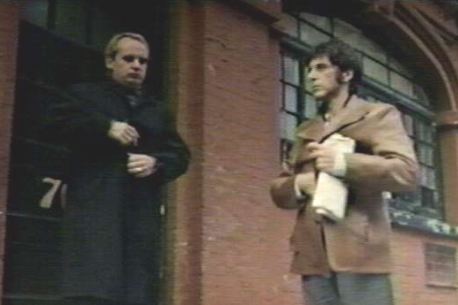 Filmed in 17 days; Al Pacino began shooting exteriors for the film in 1984 while was in London doing a stage production of "American Buffalo".
"There's a line from the play The Local Stigmatic that goes like this: Fame is the perversion of the natural human instinct for validation and attention. That's a bit of a hard line. But I'll tell you this: Fame really complicates personal relationships. And when you put together fame and success, that can be a bit of a headache."

-Al Pacino when speaking on "fame" in his biography by Esquire Magazine dated July 2002.


As of May 2005, this film has never been widely released. Al Pacino donated a copy to the Museum of Modern Art with the stipulation that it can only be shown with his permission. A small number of screenings have taken place since 1990.

**All above text, except synopsis and biography quote, taken from IMDB.com


Some interesting trivia...

*Al Pacino strongly considered releasing the film after the success of Pulp Fiction (1994) because it is also about two nihilists.
**David F. Wheeler wanted Al Pacino to wear glasses throughout the film but Pacino did not want to. So they compromised by having Pacino's character wear glasses only when he was reading.