The Godfather Trilogy 1972, 1974, 1990
The Godfather

"I wasn't going through a particularly good time [during 'The Godfather']. I was very unhappy. For the first few weeks they were thinking of firing me. And I couldn't understand why they didn't." - Al Pacino
From 'Pacino's Will' By Lawrence Grobel for Premiere Magazine, December 2004/January 2005.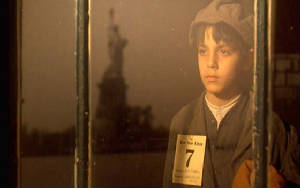 ..."For the Corleones, the land of opportunity is America the Ugly, in which almost everyone who is not Sicilian or, more narrowly, not a Corleone, is a potential enemy. Mr. Coppola captures this feeling of remoteness through the physical look of place and period, and through the narrative's point of view. The Godfather seems to take place entirely inside a huge, smoky, plastic dome, through which the Corleones see our real world only dimly..."
*Excerpt from New York Times March 16, 1972 THE GODFATHER By Vincent Canby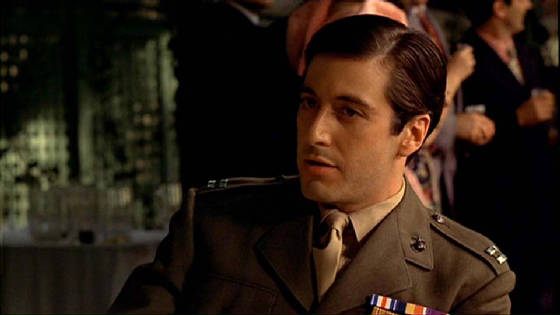 ..."Cast by Francis Ford Coppola against all advice, nearly fired for under-emoting, Pacino enters The Godfather ('72) as an All-American boy, his hair combed high over his forehead, fresh-faced, a little bland, lacking in ethnic color or style. Dancing at his sister's wedding, he's a disengaged onlooker, regaling his WASP girlfriend (Diane Keaton) with Grimm fairy tales about his exotic family. In his father's dark den, hot with the dynamics of ritual sacrifice and God-given benisons, Michael never takes fire; Coppola's camera passes him by, drawn by the irresistible, potent stillness of Vito Corleone (Marlon Brando) and the kinetic energy of brother, Sonny (James Caan)..."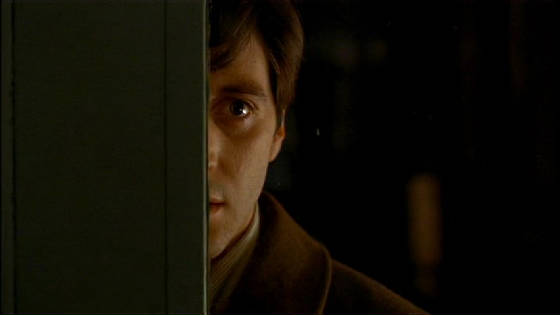 ..."How swiftly, seamlessly, Pacino morphs his cleancut Marine into Mafia assassin, man into gun, sights locked on to the main chance for stardom and success. You can see the adrenalin high taking hold as Michael slips into acting the role of killer and don -- and finds it good. Watch Pacino as he aims himself to gun down Sollozzo (Al Lettieri) and McCluskey (Sterling Hayden): eyes darting, chin tightening spasmodically, his face comes alive, visibly filling up with murder. By the end of The Godfather, after shattering blows to body and heart, the dancing boy has become a dead man walking. Saturnine, Machiavellian, masked, given to eruptions of molten rage, he owns the stage utterly..."


Above excerpts from Kathleen Murphy COPYRIGHT 2000 Film Society of Lincoln Center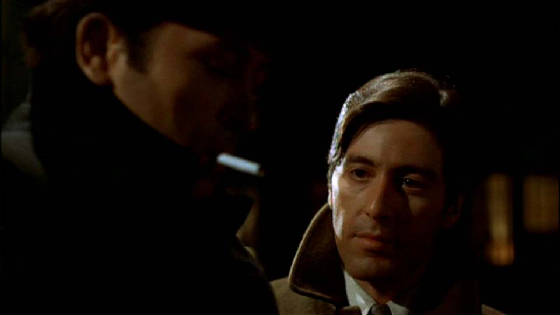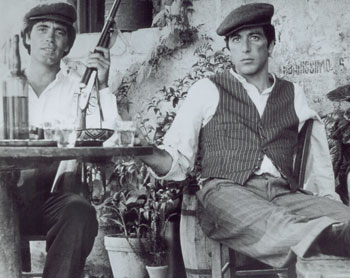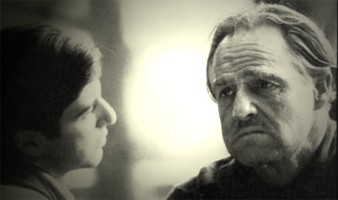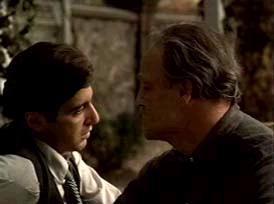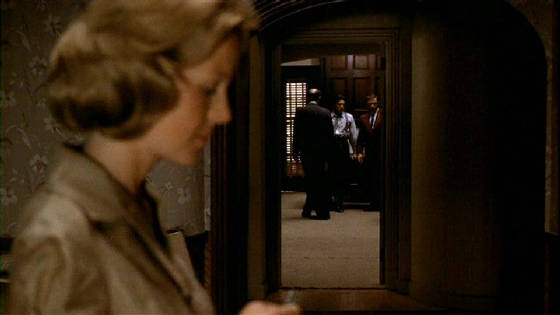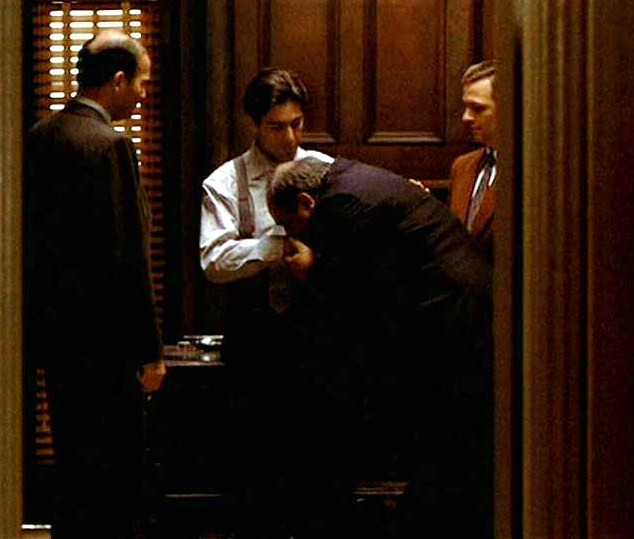 Godfather II
"During The Godfather Part II, you collapsed from exhaustion. What was so taxing about playing Michael Corleone?" "I took on too much inside myself. I took on King Michael 24 hours a day. I was a young guy still, but I was exhausted and depressed by being the king." - Al Pacino
From 'Pacino's Will' By Lawrence Grobel for Premiere Magazine, December 2004/January 2005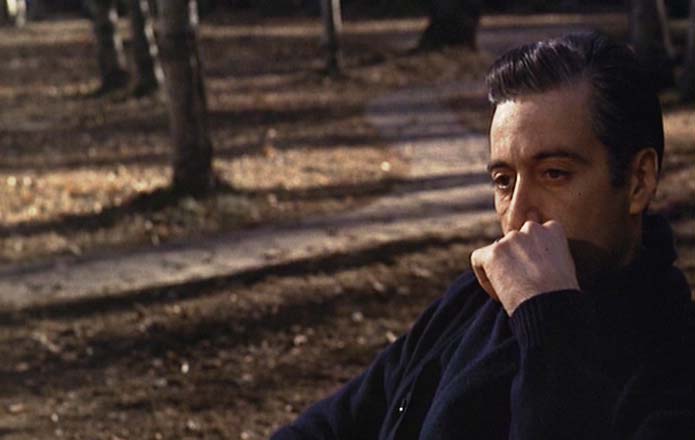 ..."This brilliant companion piece to the original The Godfather continues the saga of two generations of successive power within the Corleone family. Coppola tells two stories in Part II: the roots and rise of a young Don Vito, played with uncanny ability by Robert De Niro, and the ascension of Michael..."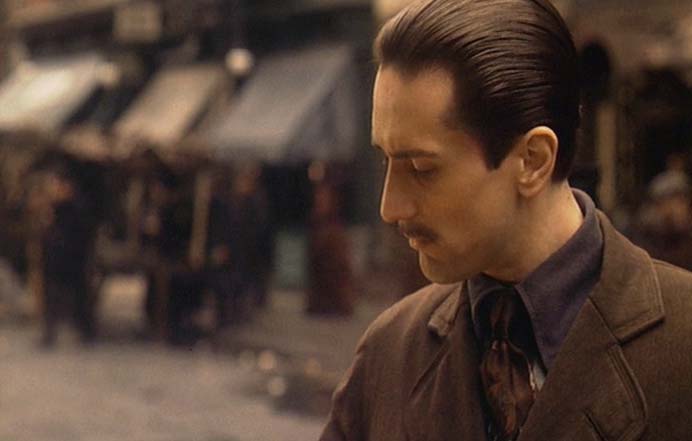 ..."The traditional elements of the tragedy introduced in THE GODFATHER reach their maturity in PART II. Much of the humanity remaining to Michael at the outset is leeched from him with each deception and setback. Late scenes with a resentful Fredo (John Cazale), and a bitter Kay (Diane Keaton), emphasize the price for Michael of continuing his father's dominion..."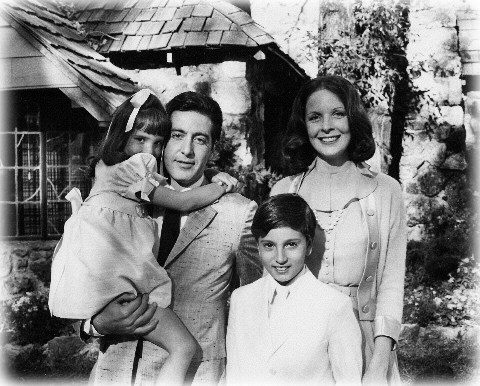 ..."For a man constantly battling to keep his family together, a mournful irony of THE GODFATHER PART II is that Michael's efforts succeed only in fragmenting it. If the end of the first film was numbing, this one is shattering..."
Above excerpts from "A film review of "The Godfather Part II" by James Berardinelli, Copyright 1994 James Berardinelli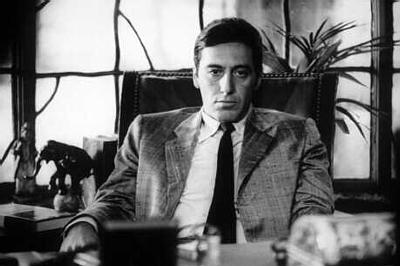 Godfather III
"What about the end of The Godfather Part III, when your daughter dies, and your cry is silent? Did you scream, and did Francis cut the sound, or was it silent from the start?"

"I exhausted such passion from that moment that I was in the pain. I didn't know it was going to be silent. That's just great editing. What I liked about taking the sound away, it was less interpretive; it had more life to it. Had I done it as an idea-to do a silent scream like one of those Goya or Munch paintings-it wouldn't have worked as well." - Al Pacino
From 'Pacino's Will' By Lawrence Grobel for Premiere Magazine, December 2004/January 2005.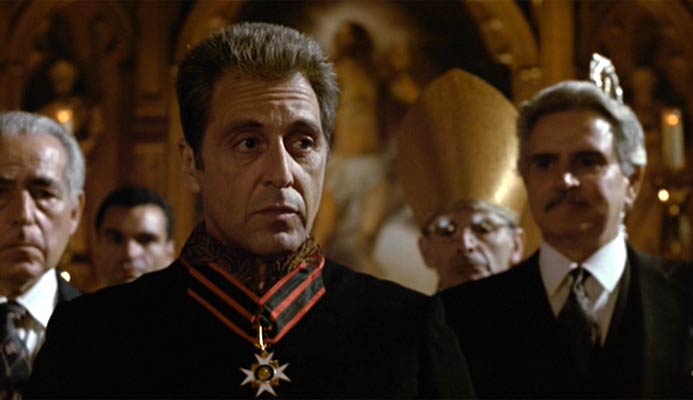 "The Godfather Part III" continues the Corleone family history in 1979, as the sins of the parents are visited upon the children. Despite every attempt to go legit, to become respectable, the past cannot be silenced. The family has amassed unimaginable wealth, and as the film opens Michael Corleone (Al Pacino) is being invested with a great honor by the church. Later that day, at a reception, his daughter announces a Corleone family gift to the church and the charities of Sicily, "a check in the amount of $100 million." But the Corleones are about to find, as others have throughout history, that you cannot buy forgiveness. Sure, you can do business with evil men inside the church, for all men are fallible and capable of sin. But God does not take payoffs...
"Throughout "Godfather III" we are aware of the essential tragedy of this man, the fact that the sins that stain his soul will not wash off - especially the sin of having ordered the death of his brother Fredo..."

"Michael is positioned in the story between two characters who could come from "King Lear" - his daughter, Mary (Sofia Coppola), whom he loves and wants to give his kingdom to, and Sonny's son, Vincent (Andy Garcia), who sees the death of his enemies as the answer to every question..."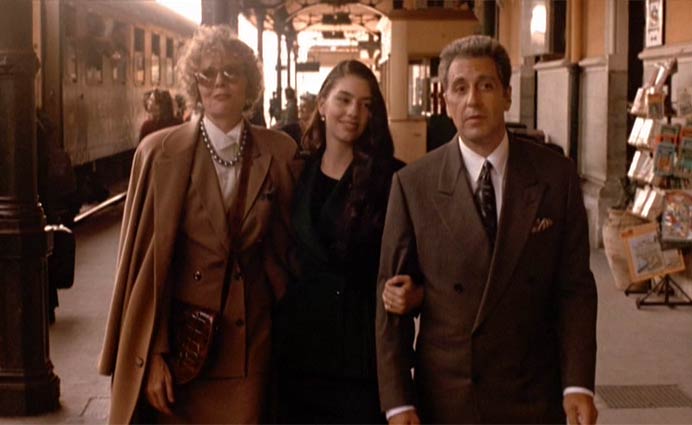 "Michael's efforts to restore his life all work against his intentions. His destiny is inextricably linked to that of his family, and despite his designs to make his family what he would have it; a legitimate enterprise; it acts to make him a mirror of his father..."


Abvoe excerpts from a review of "Godfather III" by Roger Ebert, Chicago Sun Times.com, Date of publication: 12/25/1990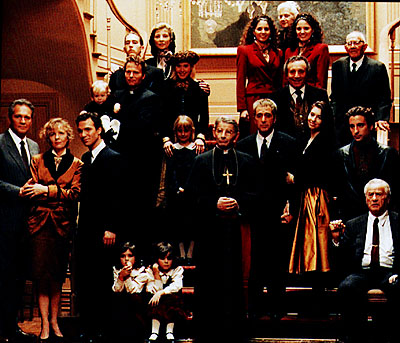 "And so here we are back again, in the rich, deep brown rooms inhabited by the Corleone family, the rooms filled with shadows and memories, and regretful decisions that people may have to die. We have been taught this world so well by Francis Ford Coppola that we enter it effortlessly. Has there ever before been a film saga so seductive and compelling, so familiar to us that even after years we remember all of the names of the players? Here, for example, is a new character, introduced as "Sonny's illegitimate son," and, yes, we nod like cousins at a family reunion, yes, he does seem a lot like Sonny. He's the same kind of hotheaded, trigger-happy lunatic."



The making of a Hollywood "family"
...A recipe for success.


A Masterful Recipe

..."You start out with a little bit of oil. Then you fry some garlic. Then you throw in some tomatoes, tomato paste. You fry it. You make sure it doesn't stick. When you got it to a boil, you shove in all your sausage and your meatballs. Add a little bit of wine. And a little bit of sugar. And that's my trick...."

..."Francis Ford Coppola joked that if he at least put a decent recipe into each of his films, then even if the movie tanked, there'd be something of value therein. In this instance (despite Peter Clemenza's worthy offering), he need not have concerned himself: The Godfather went from an embattled, low-budget adaptation of a moderately successful novel to an Oscar-winning transformation of the bestselling novel to date. Even today, it is a pervasive cultural touchstone, part of the shared experience of our society. One would be hard-pressed to find a more quoted, more imitated film in history..."

..."Family. Tradition. History. These elements drive the engine of Coppola's unique creative, frequently grandiose vision, often in movies and certainly when it comes to food and wine. Before he started filming The Godfather, he assembled the cast at a big table, with Marlon Brando at the head of it and the other stars, including Robert Duvall, James Caan and Al Pacino, around it. It was a lavish meal. He had his sister, Talia Shire, who is also in the film, do the serving. 'They were going to be a family in the movie so they had to learn to behave like a family, and have the kind of memories of special occasions, the eating and drinking and interacting, that members of a family would retain,' Coppola explained..."
Excerpt from "The Observer" article titled: "THE GOOD FOOD FATHER" by Mitch Tuchman Guardian Unlimited © Guardian Newspapers Limited 2004
Did you know...?
Al Pacino only recently watched The Godfather for the first time, because he was too nervous when it was first released.

The acting legend made just his third big screen appearance as Michael Corleone in the 1972 mafia epic, and found the pressure of starring in such a big movie too much for him.

So when he caught the film at the movie theatre recently, he found it an odd experience. The 64-year-old says, "I had never seen it on a big screen, because when it opened I was too nervous, and that was interesting. "It was kind of like looking at an old photograph of yourself. You wonder. You wonder and say, "I can't quite relate."






Health Research for The Godfather...read on!
..."Researchers tested the hormone levels of people who sat through three movies:

Those who watched Meryl Streep and Clint Eastwood in romantic saga "The Bridges of Madison County" saw their progesterone levels soar by TEN per-cent.

HOWEVER; a screening of violent scenes from "The Godfather II" starring Al Pacino had men's testosterone jumping by a third!

A documentary on the Amazon rain forest produced no changes in hormone levels..."