Righteous Kill
After 30 years as partners in the pressure cooker environment of the NYPD, highly decorated Detectives David Fisk and Thomas Cowan should be ready for retirement, but aren't. Before they can hang up their badges, they are called in to investigate the murder of a notorious pimp, which appears to have ties to a case they solved years before. Like the original murder, the victim is a suspected criminal whose body is found accompanied by a four line poem justifying the killing.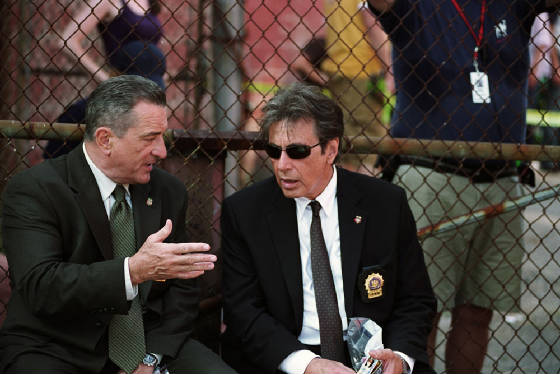 When additional crimes take place, it becomes clear the detectives are looking for a serial killer, one who targets criminals that have fallen through the cracks of the judicial system. His mission is to do what the cops can't do on their own—take the culprits off the streets for good. The similarities between the recent killings and their earlier case raise a nagging question: Did they put the wrong man behind bars?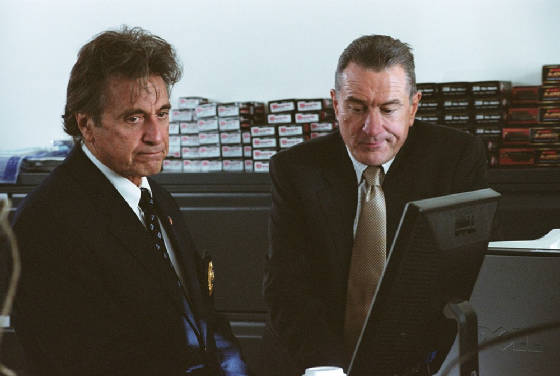 The victims are all criminals who somehow got away with murder, rape and other heinous activities.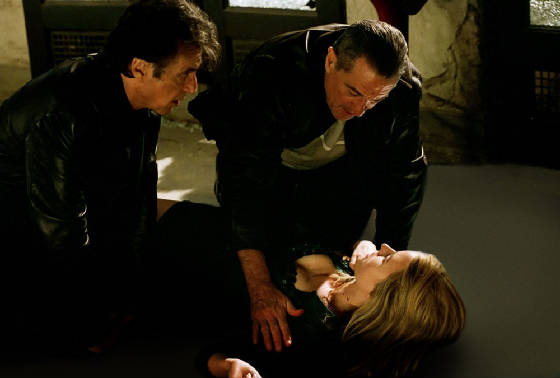 Turk and Rooster aren't trusted by their superior (Brian Dennehy) to handle the case alone. So another, younger duo (John Leguizamo and Donnie Wahlberg) is brought into the investigation. Through their eyes -- and Rooster's -- it begins to look as though the killer could only be "one of their own,"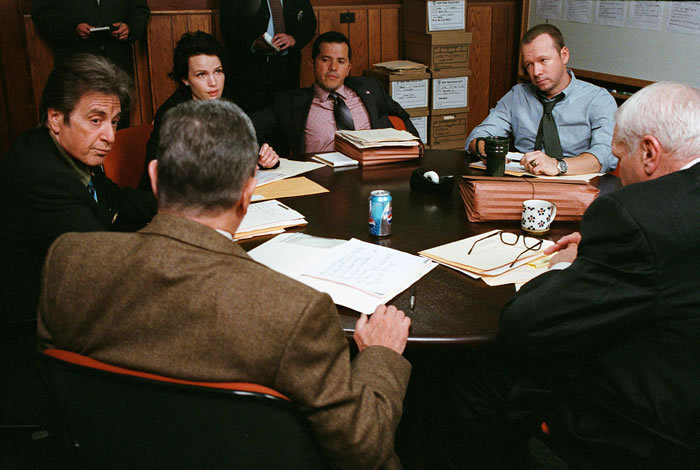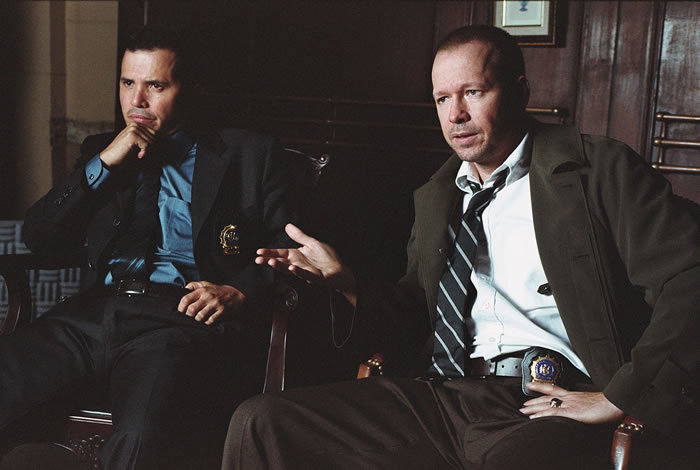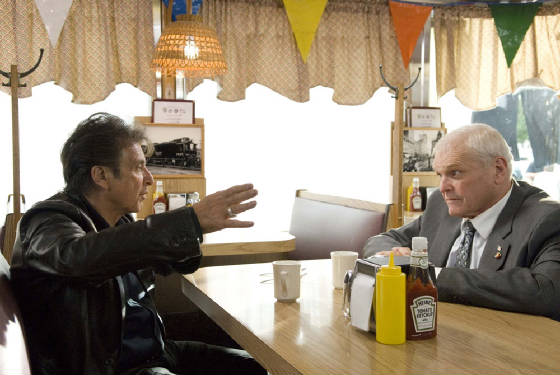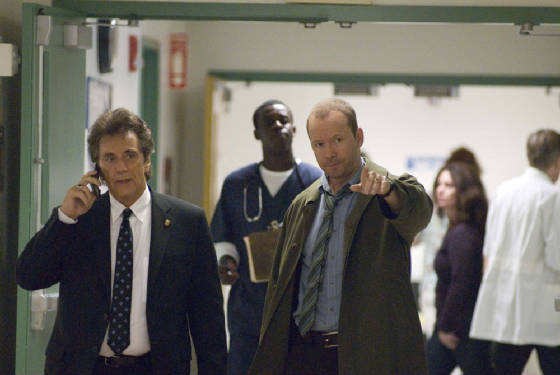 CSI officer, Karen Corelli (Carla Gugino) is intrigued as she uncovers the rhythmic elegies placed on each victim.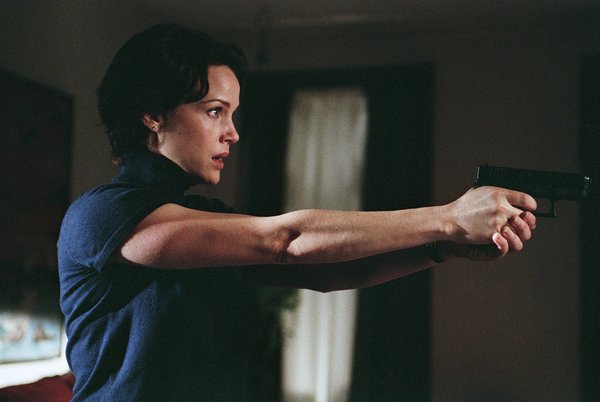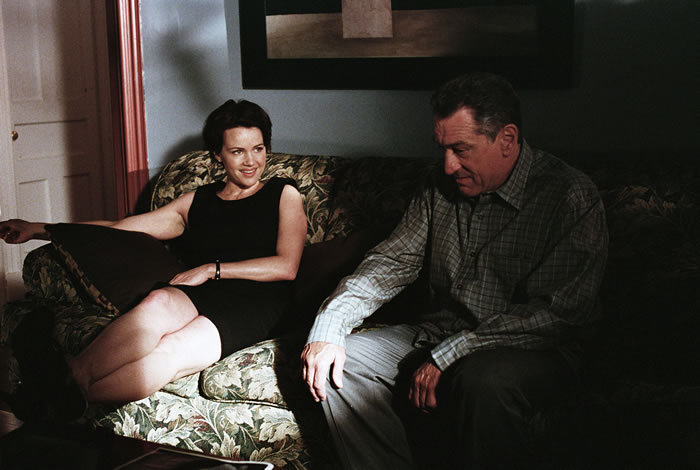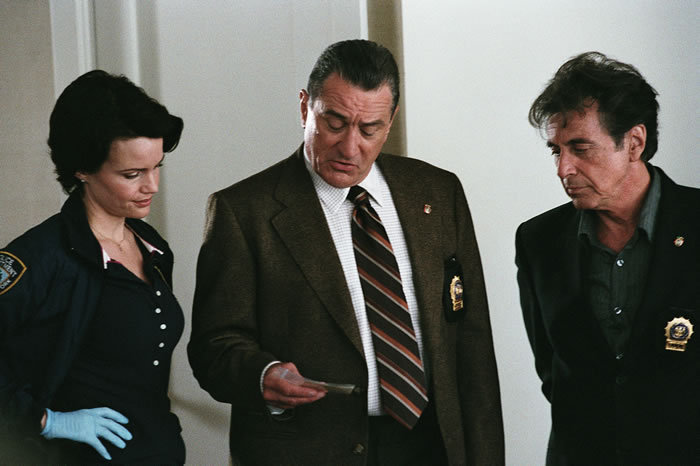 Gewirtz also writes a predictable and cliched story, with a killer who leaves really bad poems on the body of his victims ("The old man who the children trust. Unable to control his lust. Ashes to ashes, dust to dust.") and bad guys who are so one-dimensionally evil that you wonder why the makeup people didn't give each one a fake mustache to twirl.
**from the San Francisco Chronicle review, dated Sept. 12, 2008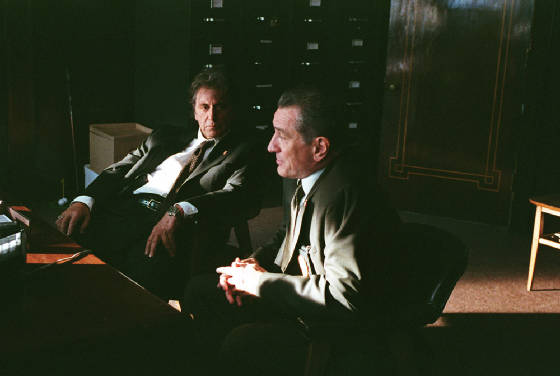 Pacino seems to be trying slightly harder in the sidekick role, but his understated demeanor starts to feel forced. Somewhere deep inside his nicotine-stained lungs, there's a "hoo-wah!" that's dying to escape.
**from San Francisco Chronicle review, dated Sept 12, 2008
...But those eyes can still burn a hole through the screen, even in what for all practical purposes is a "Law & Order" episode bent and stretched beyond all hope or reason.
**from LA Times review, dated Sept. 12, 2008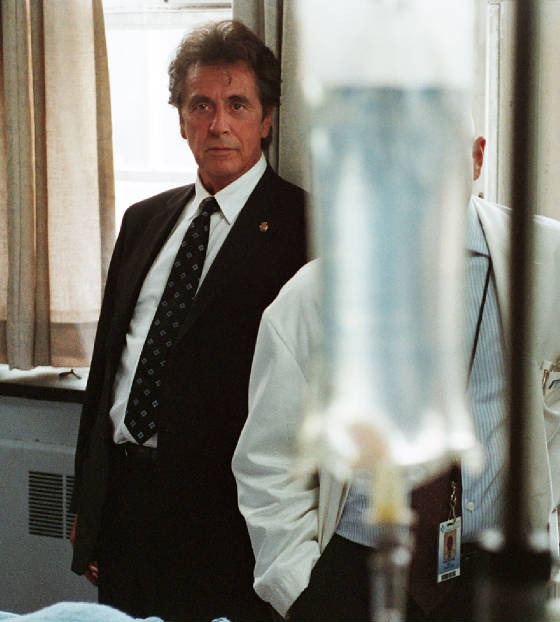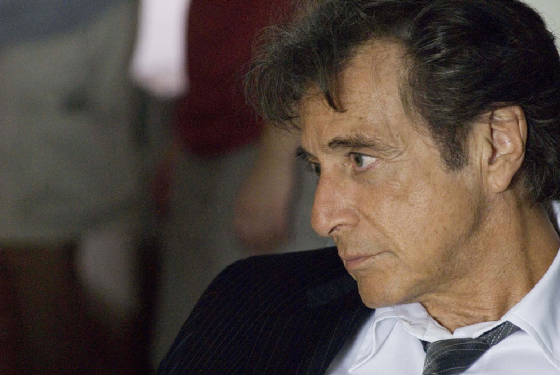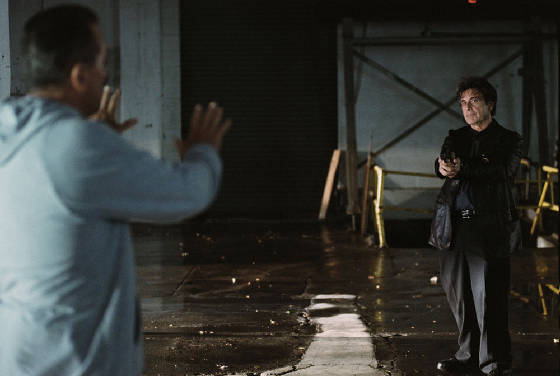 "A righteous man before me stands. A hero in these filthy lands. A brother in arms in heart are you. I was really hoping you get it too."
(Watched the movie? Who's saying this?)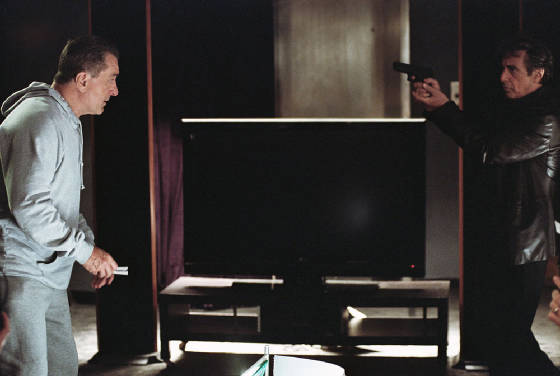 Righteous Kill comes to DVD & BluRay January 6th, 2009!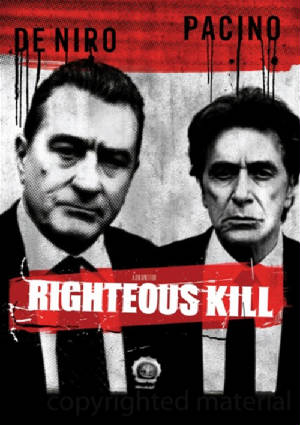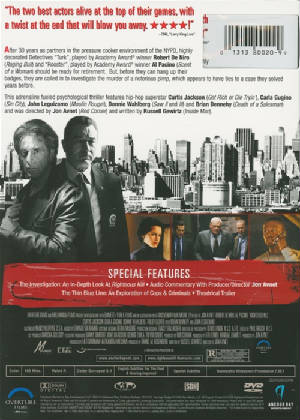 Premieres for this film took this crew worldwide from New York, to the UK, Spain, Paris and Rome!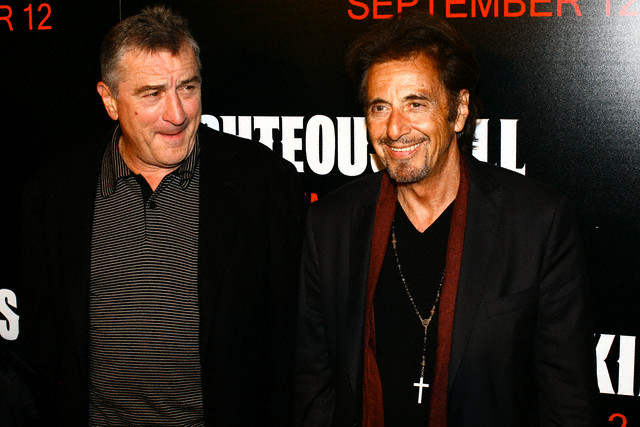 FROM NEW YORK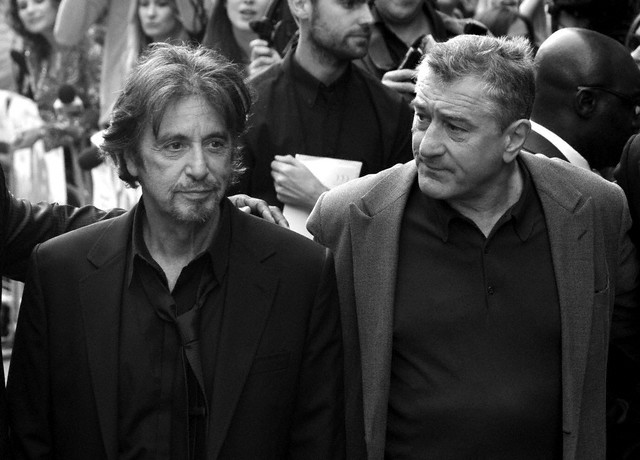 FROM THE RED CARPET-UK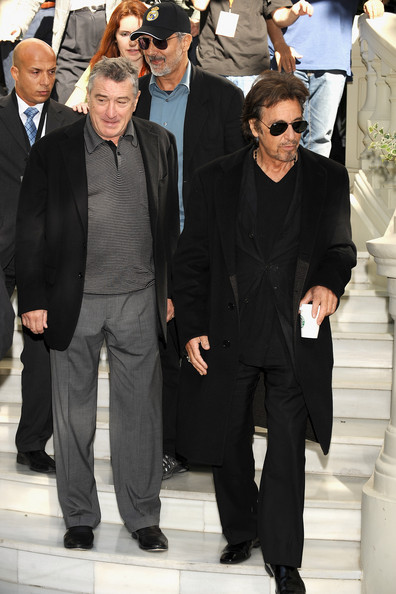 FROM MADRID, SPAIN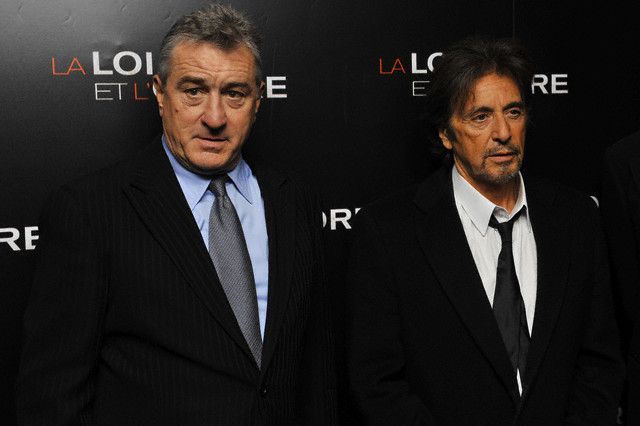 FROM PARIS, FRANCE
...AND STOPPING IN ROME (tired yet?)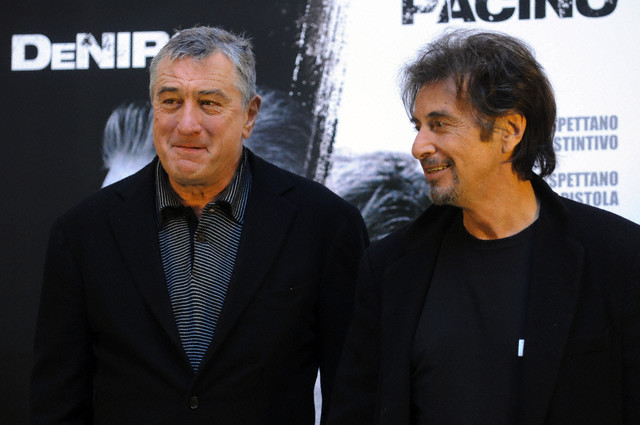 AL CAME BACK TO ROME TO ACCPET ITS FILM FESTIVAL AWARD IN OCTOBER! (See PWW Main Site for details!)

Now that we've been around the world...let's go behind the scenes!
With location shootings in Bridgeport, Milford, Norwalk and Stamford, Connecticut AND in Gotham and New York City, NY, Jon Avnet worked hard to bring this thriller to life in a year's time! With a cast of so many, the hard work shows!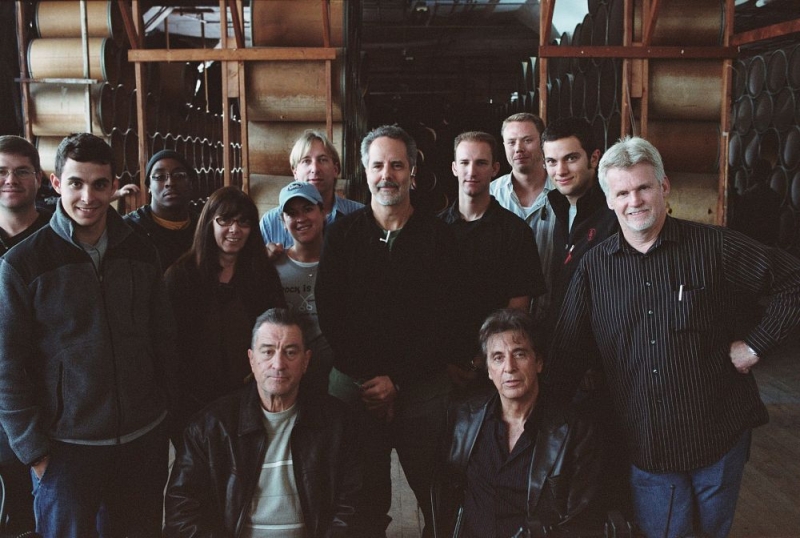 Calling for take out?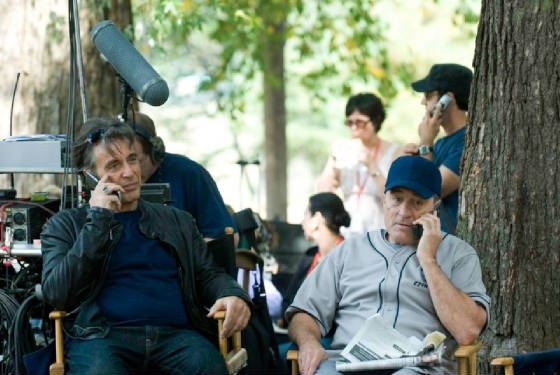 Al on the phone again? What is this--"88 Minutes"?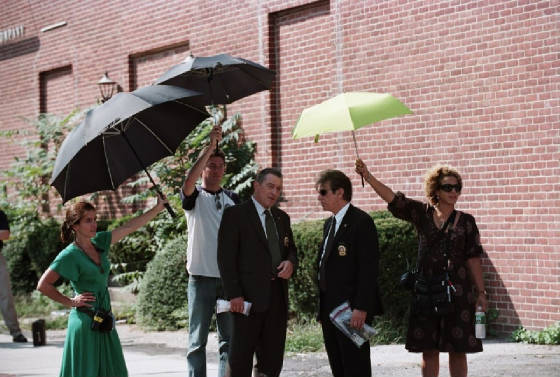 Shading....Lighting.....it's all about the shot !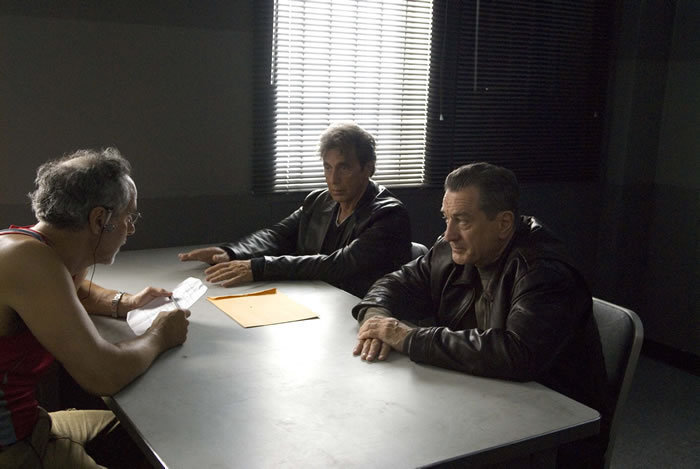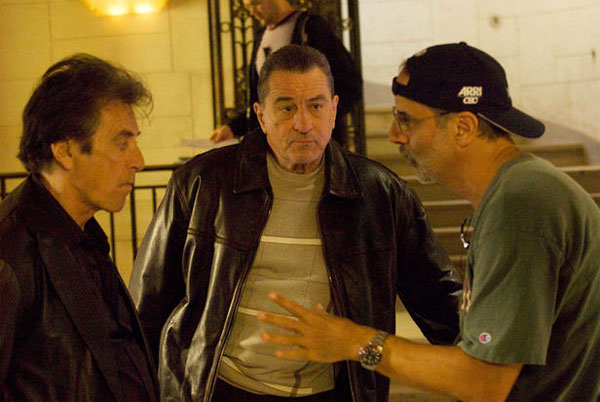 Jeepers! It's the cops!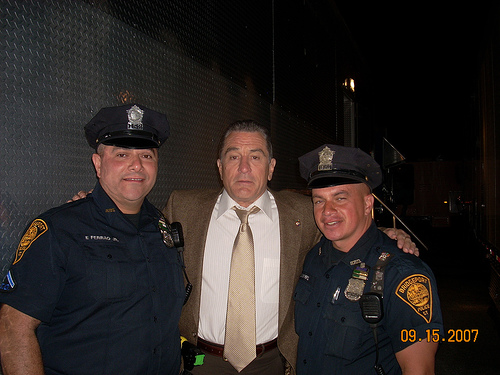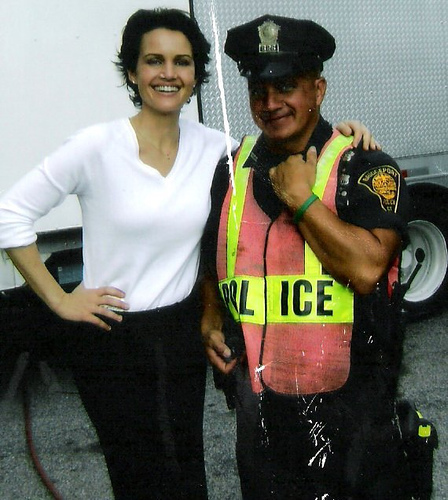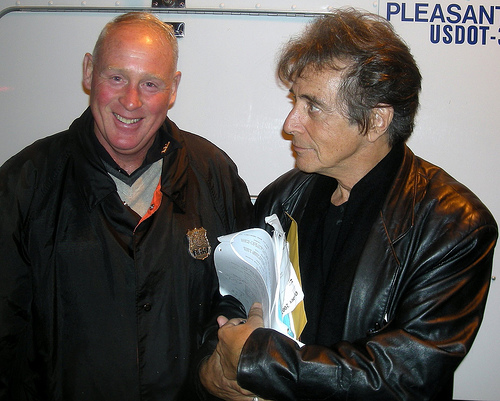 "Could someone please tell me what this says?"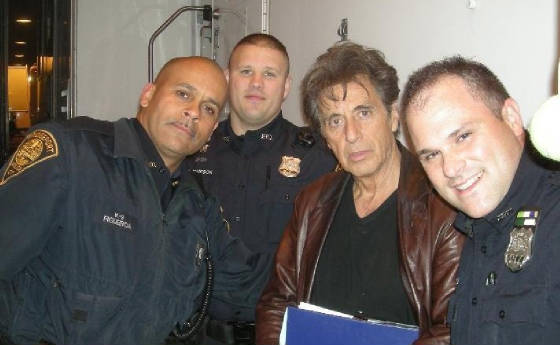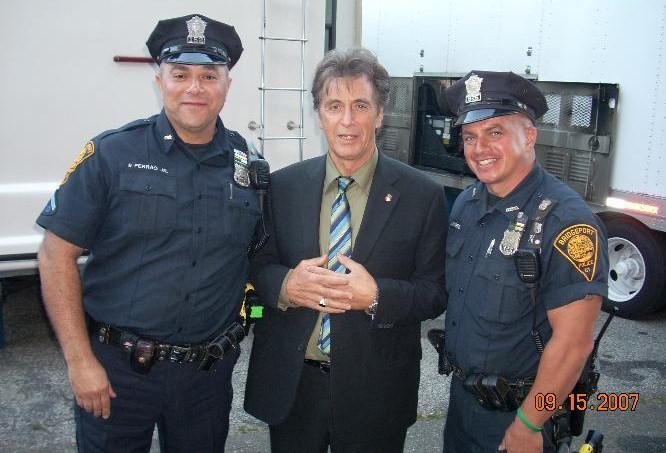 After the film was out...The reunion they were all talking about!
The Today Show with Brian Williams (video is about 32 mins. long) Click on picture below to begin loading video!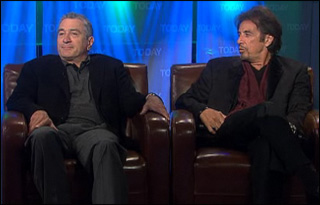 Top Ten Reasons "Why I Like Being An Actor"
on Late Night with David Letterman.
Click on pic below...if it's not working, go to You Tube.