Cruising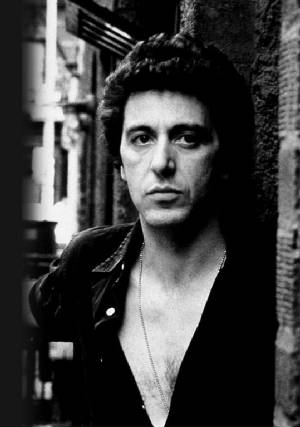 Fifteen years after its original release, William Friedkin's ``Cruising'' has transformed from a political issue to a peculiar cultural document. The 1980 thriller, about a series of murders set against the background of New York's gay S&M club scene, can be seen as a glimpse of a pre-AIDS gay subculture.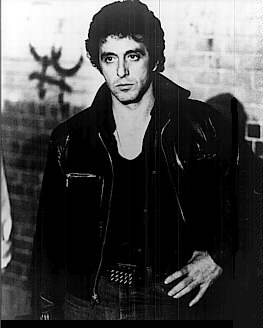 ``Cruising'' created an uproar as it was being filmed in New York, and turned out to be the only mainstream Hollywood film to use the gay S&M underworld as a backdrop. In the film, this is an environment rife with menace and possibility, an aggressive, animalistic world completely divorced from the female principle. It's into this world that straight, nice- guy cop Al Pacino goes undercover -- all 145 pounds of him -- in pursuit of the killer.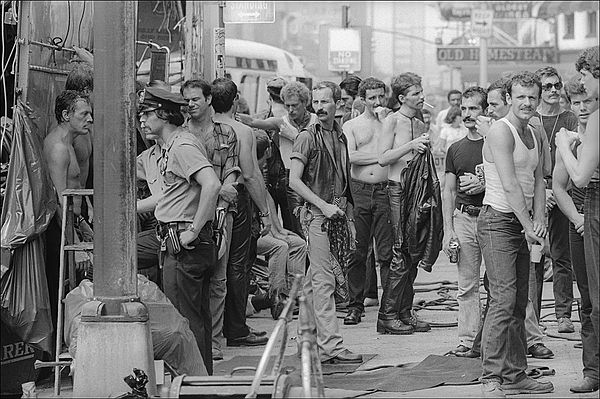 The rumors were that in the midst of the controversy Pacino became unhappy with the role and played the lead in ``Cruising'' under duress. If so, duress works fine here. He's a cop without a gun -- and a straight man trying to pass as gay.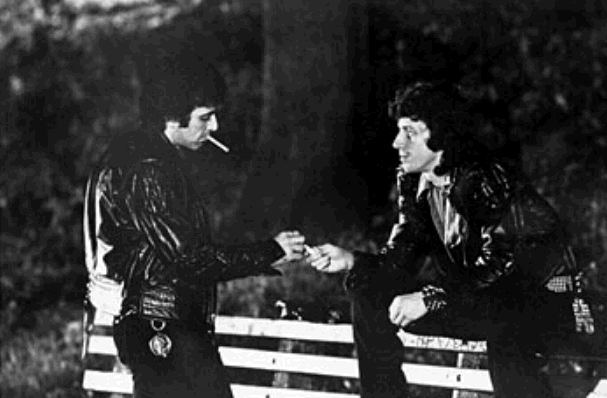 He plays a man on the other side of the looking glass trying to hang on to his identity while concealing it from the world. No wonder he looks pained. ``Cruising'' is a unique thriller in that the main source of interest isn't in the cop- and-killer angle, but in the hero's mental state.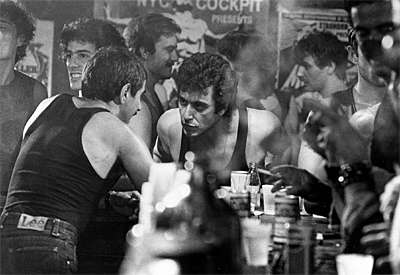 The crime-story aspect is slick but doesn't have as much impact, and when the picture begins to focus on the killer, ``Cruising'' enters into pretty thin territory. But the movie shifts back to Pacino for an eerie ambiguous finish: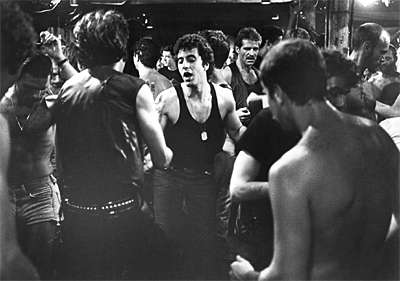 It's clear from the beginning that on some level our hero is drawn to this hardcore scene, but the beauty of the film is that Friedkin draws us into it as well. The scene may be repellent and shocking, yet we understand its power to take this fellow nightly to an edge he might never have explored in the course of a lifetime. He has entered a primal male universe. In contrast, Pacino's sex scenes with his girlfriend (Karen Allen) are dull. They know each other already. Nothing bad can happen. What's the fun in that?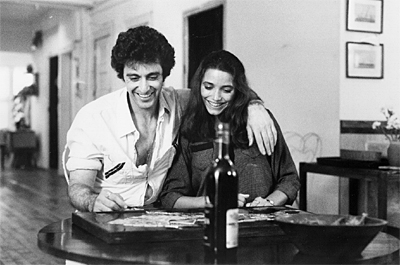 Since getting her chance seven years ago in the low-budget but high-profit National Lampoon's Animal House, Karen Allen has worked fairly consistently. And there's only one movie, William Friedkin's Cruising, that she prefers not to talk about. As one critic observed at the time: "In this movie, her character was not supposed to know what was going on in Al Pacino's life, particularly when he disappeared into the homosexual underground in search of a killer. So Friedkin reasoned, Why did she need to see a script?" She never saw one.
"I wouldn't do that again," she said firmly. "Oh, maybe if Fellini or Bergman offered me a film. Or Woody Allen. Otherwise, no. I learned my lesson.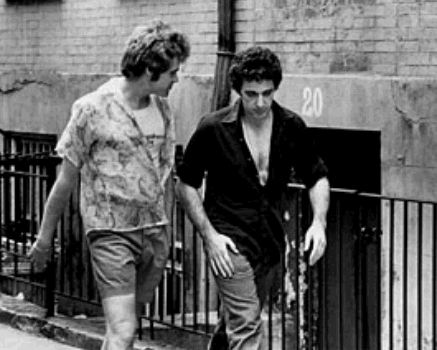 Scenes of the other, daylight world include the undercover cop's pleasant walks to a cafe with his new gay friend (Don Scardino)...moments and sequences in which he casually leans against a stone wall or sprawls on the bright lawns of a college campus, the places where he begins his surveillance of the main suspect.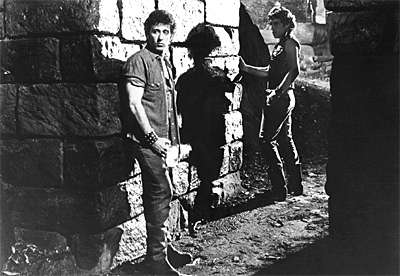 For all the thematic darkness of Friedkin's best works, they've been dramas of the human face, and this movie is no exception. In a highly imaginative scene, Friedkin has several cruising men come, one-by-one, from opposite sides of the frame and halt before Pacino in a point of view shot. We're forced to review each of them in a striking close-up, and it seems like they're auditioning for us. And near the film's conclusion, we see Pacino staring sadly at himself in a mirror. The glass fades away in a dissolve and his sorrowful face is briefly superimposed on New York's tranquil harbor.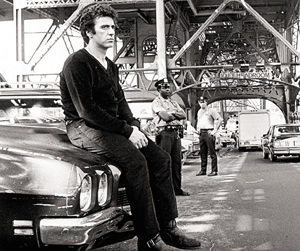 **above text taken in excerpts from The San Francisco Examiner/Chronicle review of "Cruising" dated May 1995.

***Karen Allen recount of her role taken from
The Winnipeg Free Press, Aug. 8, 1985

'Cruising' to DVD on September 18th 2007!