Any Given Sunday
"If you'll not settle for anything less than
your best, you will be amazed at what you
can accomplish in your lives."
-Vince Lombardi (1913-1970)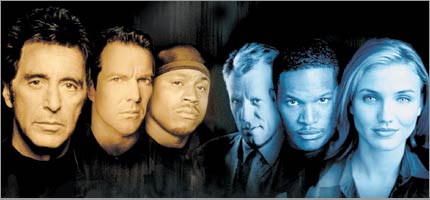 Oliver Stone's ambitious "Any Given Sunday" attempts to be two things at once: a detailed expose on the corporate mentality of modern day pro football, and a traditional rah-rah sports flick. It's long-winded, epic in length, and given to the director's own self-indulgent style.
It's also surprisingly entertaining.
Stone has said that he envisioned the project as sort of the "Dirty Dozen" of football films, and for much of its running time, the movie succeeds on the strengths of its high-powered performances and the interplay between players, coaches, management and outside influences.
The director casts a cynical eye on the issues surrounding the game -- money, women, dog-eat-dog management, free agency, questionable sports medicine, and the loss of time-honored sports values. But Stone also gives in to his old-fashioned love of the game, especially during the climactic finale, a playoff game showcasing the movie's heroic home team, the Miami Sharks.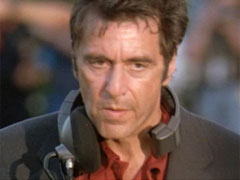 Al Pacino
plays Sharks head coach Tony D'Amato, a winning combination of Vince Lombardi ethos and typical Pacino furor. In an extended opening-game sequence that puts the viewer ground level with the players, Tony leads the charge as his team tries to turn around a three-game losing streak. Things go from bad to worse when veteran star quarterback Cap Rooney (
Dennis Quaid
) and his backup suffer sidelining injuries, captured by Stone and cinematographer Salvatore Totino in bone-crunching detail.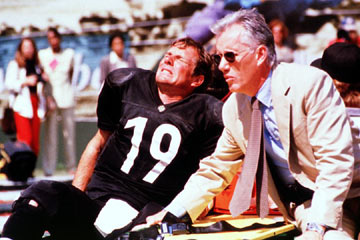 The third-string hero is Willie Beaman (
Jamie Foxx
), a five-year bench warmer who shows promise when he's not throwing up from first-game jitters. Over the course of a few victories, Willie becomes a rising star, as does his ego. Various subplots revolve around Beaman's ascendancy to the starting line-up.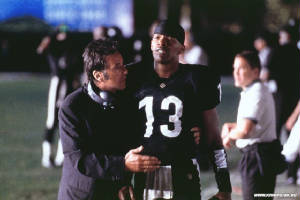 Foremost is the ongoing battle between the traditional head coach and new owner Christina Pagniacci (venomous Cameron Diaz). She's the daughter of the late, former owner, who eschews her father's team-friendly attitude with a more direct, win-at-all-costs approach.
Shouting matches between Pacino and Diaz (and there are a lot of them) bristle with an amusing, intelligent fervor. In our modern sports world, where winning and gratification are nearly taken for granted, Stone and screenwriter John Logan ask some valid questions. What is the balance between tradition and change? What is the price of winning? What should athletes be allowed to do to pursue their dreams?
One of the strengths of the film is its depiction of the relationship between coaches and players. Pacino and Foxx share a credible chemistry, and the script allows their characters to question each other's motives. The coach values how the game is played as well as the ultimate outcome, but he still needs a star quarterback to win. The athlete does his job, but he knows his time is limited, and the game is his means of making a living.
As usual, Stone masterfully weaves several layers and narratives together into a cohesive whole....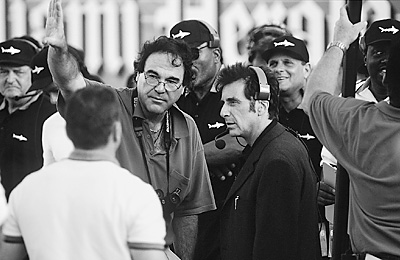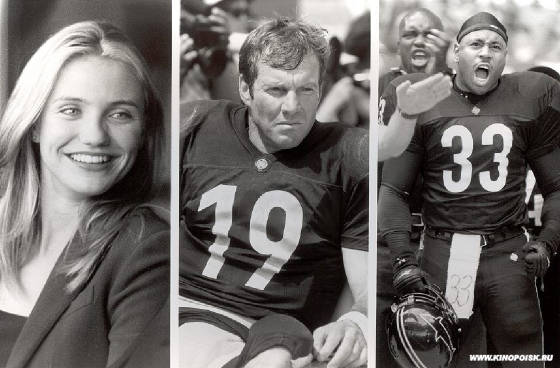 The film credibly manages to include several important themes about sports and its relationship to modern life, and features standout performances from Pacino, Diaz, Foxx and especially controversial, real-life football giant Lawrence Taylor. Taylor's passion and energy for the game comes through in every scene he's in, and it's a pleasure to watch. He's a good symbol for the film, which should appeal to football fans and anyone who wonders what all the hubbub is about.
**synopsis from Cinema-Inc.com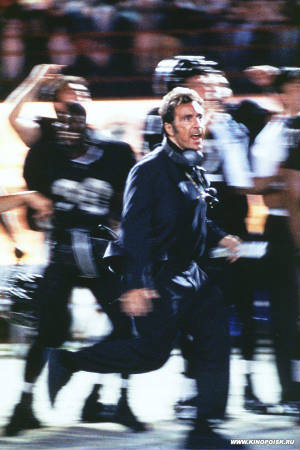 Although professional football provides the action-packed backdrop of "Any Given Sunday," the film takes a simultaneously epic and intimate look at a cross-section of contemporary Americans, including the modern-day gladiators of the gridiron, their coaches and often-beleaguered families, the moneyed team owners and corporations attempting to control the game as big business, the hungry sports media, and the hangers-on trying to get a taste of the glamour.
Oliver Stone assembled a huge ensemble of players to portray the characters inhabiting this dramatic, profane, and often humorous universe: players, coaches, management, agents, sports writers, announcers, media figures, team doctors, politicians and party girls.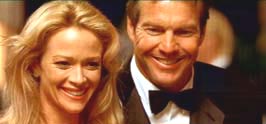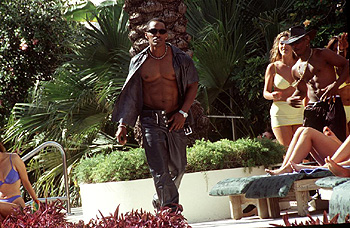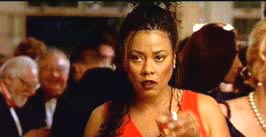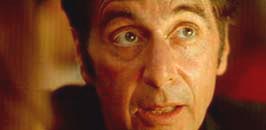 ..."Tony D'Amato (Al Pacino) is the longtime head coach of the Miami Sharks football team. He's a cross between Vince Lobardi, Tom Landry, and General George S. Patton. In the lead, Al Pacino does what Al Pacino does best - he turns up the intensity and commands the camera's attention for every scene....
**excerpts taken from
Any Given Sunday
A Film Review by James Berardinelli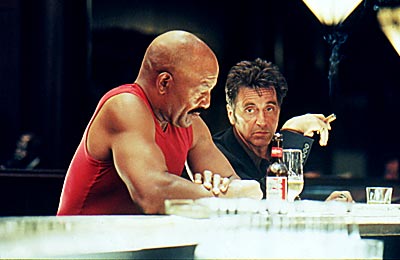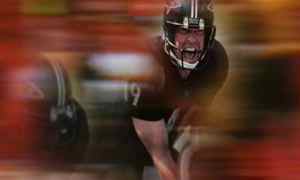 DENNIS QUAID is the legendary quarterback Jack "Cap" Rooney who, at 39, is threatened by an on-field injury – and the young comer breathing down his neck.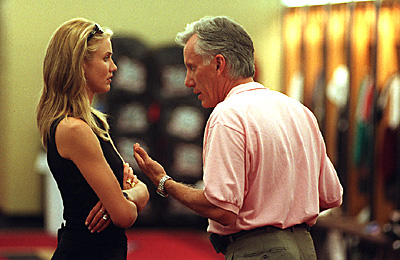 JAMES WOODS is the team orthopedist, Dr. Harvey Mandrake, who reaches deep into his pharmaceutical bag as he decides what's best for his players and for the team, because he understands the game his way.