Glengarry Glen Ross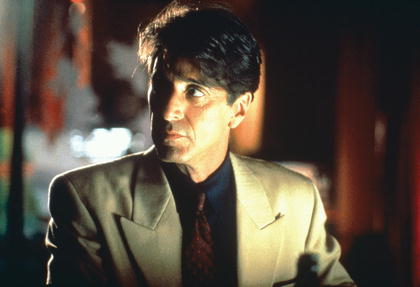 It's a rainy night at the tired firm of John Williamson's (Kevin Spacey) when Blake (Alec Baldwin) arrives to give the loser salesmen there a pep talk on how to sell right. Blake's angry rantings offend George (Alan Arkin), upset Dave (Ed Harris) and annoy Shelley (Jack Lemmon), but none can complain because Blake has proposed a contest: whoever can sell the most leads in the following week gets the "golden" Glengarry leads that Blake brought in with him. Immediately after Blake leaves propositions for deals and robbery arise, but all the while Ricky Roma (Al Pacino) is across the street selling to nervous James Lingk (Johnathan Pryce). The tensions fire in an explosive climax the next morning when the four employees show up at the firm only to find that the Glengarry leads have been stolen and Williamson is desperate to find out who did it.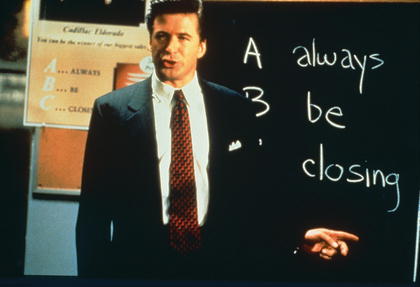 Alec Baldwin profits from a part specially added for the screen - the "motivator". 'Mamet's script is all important; these people use words as weapons while their true thoughts and feelings leak out around the edges. Both their sales pattern and their aggressive exchanges amongst each other are as convincing as they are appalling.'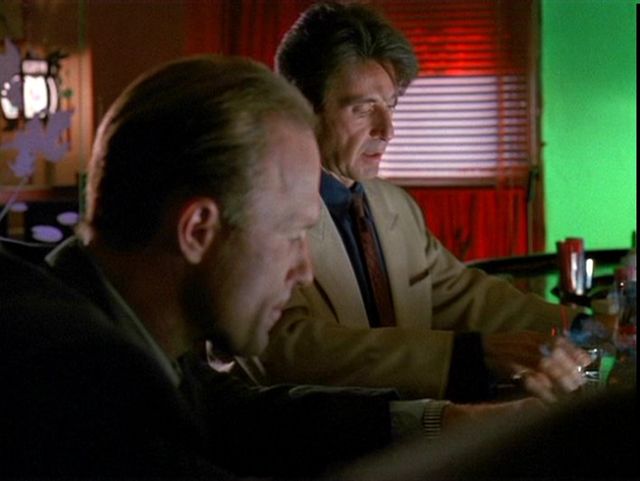 Produced onstage in the good times of the 1980's, filmed in the hard times of the 1990's, it shows the new kind of American salesmanship, which is organized around offices and corporations. No longer is a salesman self-employed, going door-to-door. Now individual effort has been replaced by teamwork. The shabby Chicago real estate office, huddled under the L tracks, could be any white-collar organization in which middle-aged men find themselves faced with sudden and possibly permanent unemployment.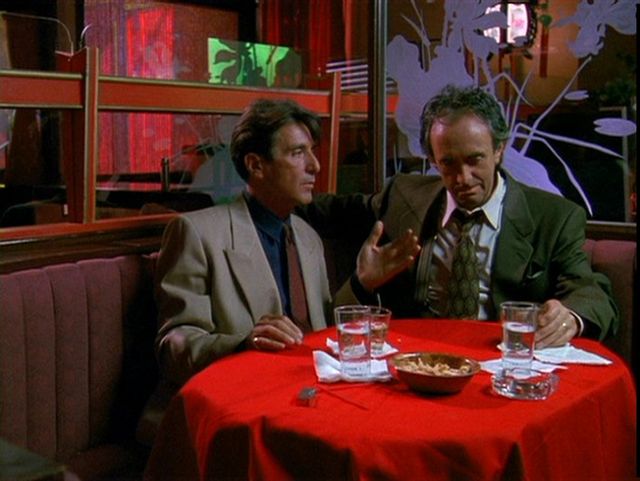 ...Pacino and
Jonathan Pryce
, who plays a possible customer, have a masterful scene in a restaurant booth, in which Pacino subtly tries to seduce Pryce into buying, by playing on what he senses is latent homosexuality.
*from Roger Ebert of the Chicago Sun Times review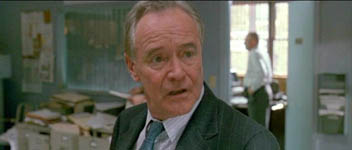 "The greatest acting ensemble I've ever been a part of."
-Jack Lemmon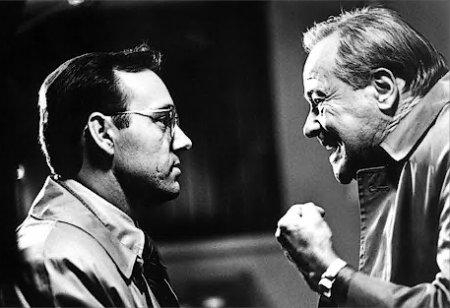 Shelley Levene
: Williamson! Williamson! Put me on the board! Put me on the Cadillac board!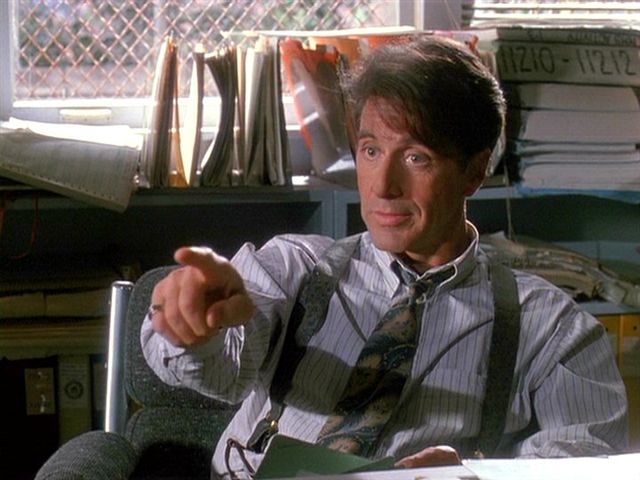 Ricky Roma
: You never open your mouth until you know what the shot is.

Jack Lemmon…..Shelly Levene
Al Pacino……Ricky Roma
Ed Harris……Dave Moss
Alan Arkin…..George Aaronow
Kevin Spacey…..John Williamson
Alec Baldwin…..Blake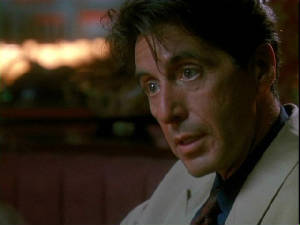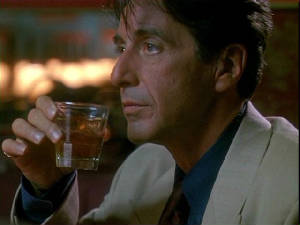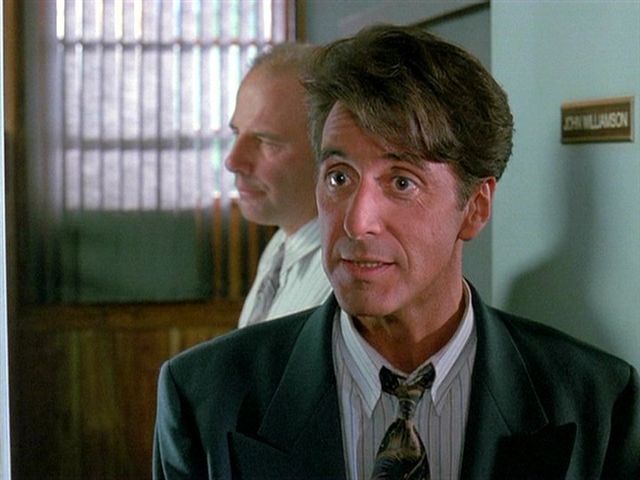 Williamson
: [
handing Roma lead cards
] I'm giving you three leads...
Ricky Roma
: Three? I count two.
Williamson
: There's three leads there.
Ricky Roma
: "Patel"? Fuck you. Fucking Shiva handed this guy a million dollars, said "Sign the deal!" he wouldn't sign. And the god Vishnu too. Fuck you, John! You know your business, I know mine. Your business is being an asshole. I find out whose fucking cousin you are, I'm going to go to him and figure out a way to have your ass- fuck you!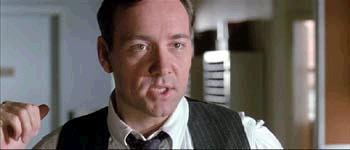 Glengarry Trivia

The word "fuck" and its derivatives are uttered 138 times.
The word "shit" and its derivatives are uttered 50 times.
The character of Blake was not in the original play. When adapting his play for the screen, David Mamet created that role specifically for actor Alec Baldwin.
During the production, the actors referred to this film as "Death of a Fuckin' Salesman".