City Hall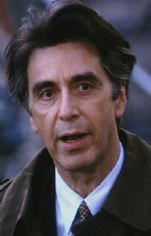 One seemingly routine morning, a little boy is shot dead in the cross fire between a drug dealer and a narcotics detective in a predominantly black New York City neighborhood. John Pappas, the idealistic mayor of the city, cleverly prevents a race riot, and everything seems to be OK. However, things get complicated again when Kevin Calhoun, Pappas's loyal chief of staff, who is even more idealistic than Pappas himself, begins to wonder why the drug dealer, who just happens to be the son of the local Mafia boss, was out on the streets in the first place after receiving a sentence of five year's probation for a conviction which would normally warrant a 10 to 20-year jail term. Further complicating matters is Marybeth Cogan who represents the widow of the narcotics detective. She is trying to find out why the pension for the cop is being withheld and she brings Calhoun deeper into a scandal that makes him take a second look at what he once took for granted.

Mayor John Pappas: Leslie, I'm going to speak at the little boy's funeral. James Bone's funeral.
Advisor: I think that's a blueprint for trouble, sir.
Mayor John Pappas: I don't care. It's the right thing to do; I'm going to do it.
Leslie Christos: I don't think you'll be welcome there, Mr. Mayor.
Mayor John Pappas: Well, they've got me anyway.

There's nothing quite like watching screen veteran Al Pacino...something he accomplishes with unparalleled style and verve...grandstanding won him an Academy Award for Scent of a Woman...one wonderful, pulpit-pounding tirade where you're just waiting for the "hoo-ha!" that never comes...in the context of this unspectacular tale of political wheeling, dealing, and corruption, Pacino's "spotlight scenes" become the film's most memorable moments.
**excerpts taken from A Film Review by James Berardinelli dated 1996
Read the dialogue from Al's "spotlight scene" below.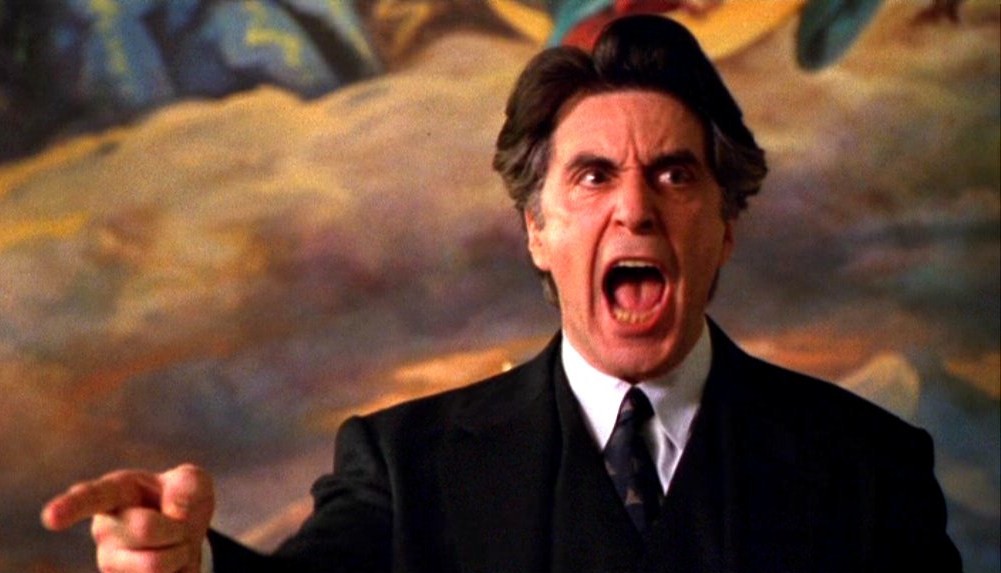 Mayor John Pappas: I was warned not to come here. I was warned. They warned me, "Don't stand behind that coffin." But why should I heed such a warning, when a heartbeat is silent and a child lies dead? "Don't stand behind" this coffin. That boy was as pure and as innocent as the driven snow. But I must stand here, because I have not given you what you should have. Until we can walk abroad and recreate ourselves; until we can stroll along the streets like boulevards; congregate in parks free from fear, our families mingling, our children laughing, our hearts joined - until that day we have no city. You can label me a failure until that day. The first and perhaps only great mayor was Greek. He was Pericles of Athens, and he lived some 2500 years ago, and he said, "All things good on this Earth flow into the City, because of the City's greatness."

Well, we were great once. Can we not be great again? Now, I put that question to James Bone, and there's only silence. Yet could not something pass from this sweet youth to me? Could he not empower me to find in myself the strength to have the knowledge to summon up the courage to accomplish this seemingly insurmountable task of making a city livable?

Just livable. There was a palace that was a city. It was a PALACE! It was a PALACE and it CAN BE A PALACE AGAIN! A PALACE, in which there is no king or queen, or dukes or earls or princes, but subjects all: subjects beholden to each other, to make a better place to live. Is that too much to ask?

Audience: No!

Mayor John Pappas: Are we asking too much for this?

Audience: No!

Mayor John Pappas: Is it beyond our reach?

Some Audience Members: No!

Mayor John Pappas: Because if it is, then we are nothing but sheep being herded to the final SLAUGHTERHOUSE! I will not go down, THAT WAY!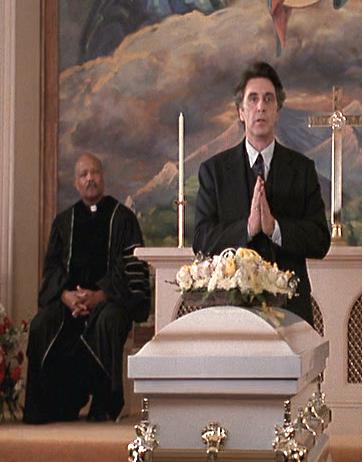 [The audience begins shouting approval]

Mayor John Pappas: I choose to FIGHT BACK! I choose to RISE, not fall! I choose to LIVE, not die! And I know, I know that what's within me is also WITHIN YOU.

Audience Member: Amen!

Mayor John Pappas: That's why I ask you now to join me. Join me, RISE UP with me, RISE UP on the wings of this slain angel.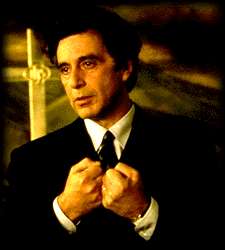 [Audience members begin shouting "Yes" at every pause]

Mayor John Pappas: We'll rebuild on the soul of this little warrior. We will pick up his standard and RAISE it high! Carry it forward until THIS CITY - YOUR CITY - OUR CITY - HIS CITY - IS A PALACE OF GOD! IS A PALACE OF GOD! I am with you, little James. I am you.


Much also is made of menschkeit, a Yiddish expression, which, Pappas explains to his deputy, is about the bond of honor between two men - about what happens between the two hands in a handshake.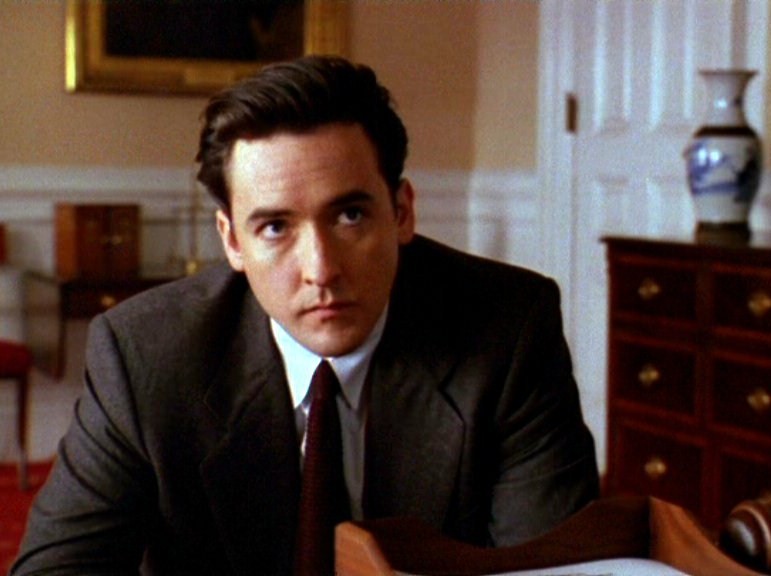 Kevin Calhoun: Now there's four deaths, they're all connected, and that's all I know, that much I learned -
Mayor John Pappas: [interrupting] And that's all I want to know!
Kevin Calhoun: I'm just trying to circle the wagons here, John.
Mayor John Pappas: Circle the wagons? What do you th - Who do you think you are? Some gumshoe in a dime novel, loose-cannoning around the city? Consorting with known mobsters? Kevin, for God's sakes!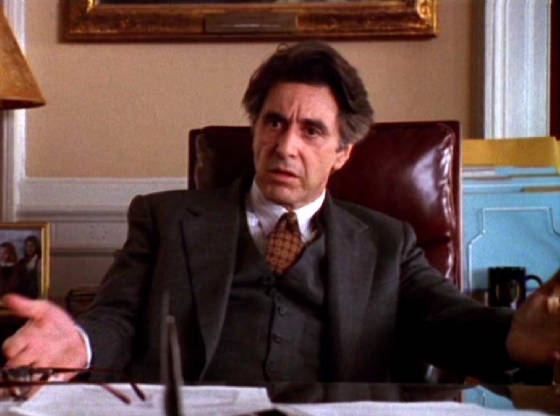 Mayor John Pappas: You see this desk? This desk belonged to Fiorello La Guardia, "the Little Flower". He was about 5 foot tall, used to read the funny papers to his constituents' children over the radio, and was about the best goddamned mayor this city ever had. You know what La Guardia said? "Why is it, every time you can do some good, the nice people come in and mess you up?" Kevin... be nice, don't mess me up.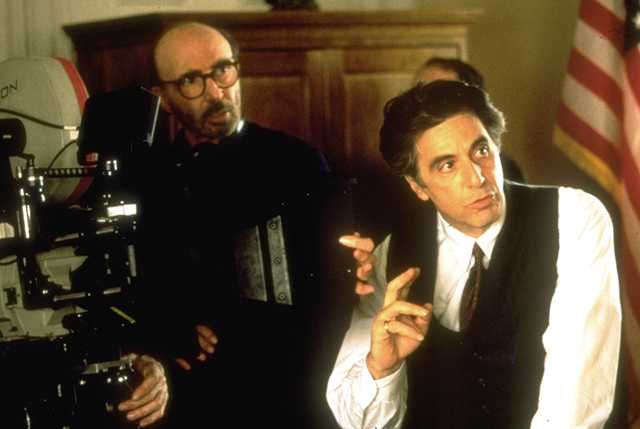 The interior scenes of New York's City Hall actually were filmed inside a mansion in Teaneck, New Jersey.
Trivia by: IMDB.com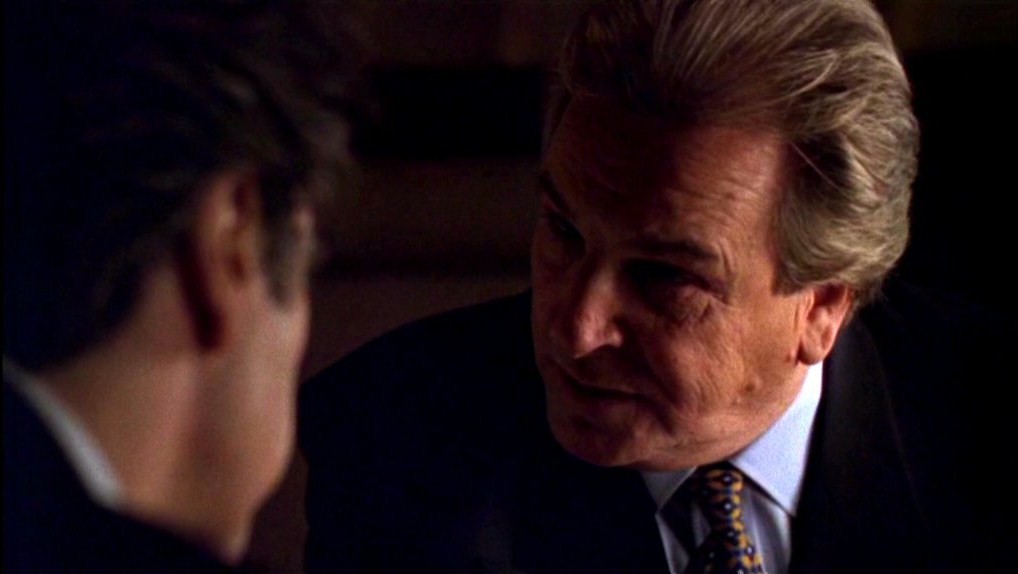 Frank Anselmo: Your boy embarrassed me!
Mayor John Pappas: You're gonna have to live with it!
Frank Anselmo: Why?
Mayor John Pappas: Because he's my boy!