Sea of Love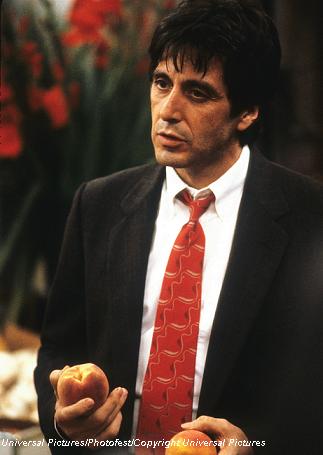 Frank Keller is a cop facing a midlife crisis. His wife has left him. Worse, after twenty years on the force, he's eligible for retirement. The idea terrifies him. At night, an insomnia-suffering Frank watches television, boozes until he's bleary and makes self-pitying phone calls to his ex. Frank is a man in desperate need of distraction.

He gets it in the form of a serial-murder case. Someone -- the cops assume it's a she and have dubbed her the Shooter -- is blowing holes in the naked bodies of men who have placed personal ads in a Manhattan magazine. There's a caveat: The Shooter only responds to ads that rhyme. The Shooter uses the Phil Phillips golden oldie "Sea of Love" as accompaniment to the first murder.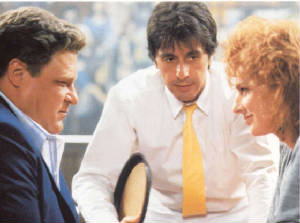 On the surface, "Sea of Love" is a bluesy thriller with a clever though not overly complicated premise. Three stiffs are found, shot in the back of the head, and the only clue linking them is that they all placed rhyming messages in an area magazine's personals column. To track down the killer, Keller and his partner, Sherman (John Goodman), publish a poem of their own and, setting up a stakeout at a restaurant, begin scheduling "dates" with the women who answer it.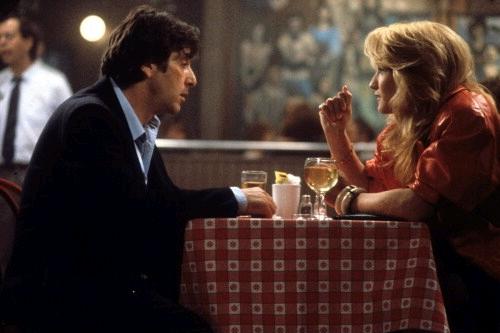 When Keller and his partners set up to do their interviews, the responses come pouring in. The parade is a humiliating one; these women are defeated even before they sit down. All except for Helen.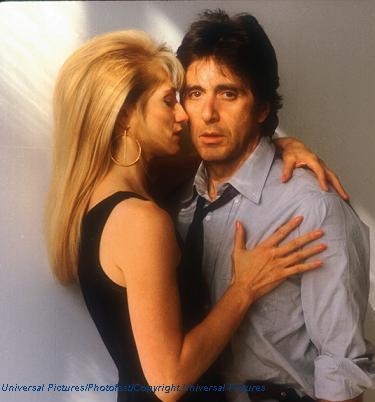 Dressed in her red leather jacket, tank top and tight jeans, Barkin flirts with the edge of Jordache sluttiness. Initially, she's voraciously sexy, and after she stomps away from her first meeting with Keller -- without leaving her prints on her wine glass -- it's as if he's been blowtorched.

There are levels even to this. Thematically, the film is like "Fatal Attraction" turned on its head. (It's actually a lot more fun than "Fatal Attraction.") It's not about the destructiveness of a casual indiscretion; it's about knowingly slipping into bed with a woman who is almost certainly a killer.

Whether she is or not hardly matters -- except, of course, in terms of plot -- because on a still deeper level, the movie is about the dangers of opening up and the threat of emotional murder that exists whenever intimate secrets are shared. What the movie gets at, through its thriller plot, is all that emotional nakedness -- all the desperation -- you feel browsing through the personals ads. It's about a hunger to connect, sexually, emotionally, in ways that are healthy and ways that aren't.

Now available on DVD (most areas)
Collectors edition
Format: Color, Closed-captioned, Widescreen
Region 1 encoding (US and Canada only)
Rated: Not for sale to persons under age 18.
Studio: Universal Studios
DVD Release Date: September 2, 2003
Feature Commentary with Director Harold Becker
Creation of "Sea of Love" (5 mins.)
Deleted Scenes
Widescreen