Chinese Coffee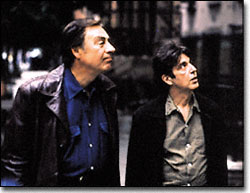 "Chinese Coffee," written by playwright Ira Lewis, is another two-man tour de force, set up by a quote from Bertolt Brecht: "I don't trust him. He's a friend."

Pacino plays Harry Levine, a down-and-out writer living in Greenwich Village in 1982. Jerry Orbach plays his friend, Jake Mannheim, who would rather live in poverty as an unemployed photographer than return to his wealthy-but-overbearing wife.

Harry has written a novel based on the two of them and has given it to Jake to read. After being fired as a doorman at a French restaurant, he goes to see Jake, hoping that Jake will pay him back some money that Harry lent him six months ago. But what he really wants is to know what his friend thought of his novel. Jake tells him that he hasn't read it, though he has. There is humor, pathos, anger, jealousy and frustration in their tete-a-tete.

"Chinese Coffee" resonated with Pacino, he says, because he grew up knowing people like Harry and Jake.

"It's an exploration of a kind of friendship," the actor says. "It's a very fragile thing, friendship. I was stimulated by the language. I wanted to share it with people. But I didn't think the time was right when we made it. Now, somehow, it has a different feeling to it then it did five years ago. It has a place in the world now. Our world changes and we long for certain kinds of things. Timing is everything."
Above text from: "Pacino Opens The Vault--"The Al Pacino Collection" an article dated from June 5, 2007 by Lawrence Grobel writing for the New York Times.

"For Chinese Coffee, Pacino expressed an interest in "bringing together the voice of theater with the voice of film" while "recapturing the feel of off-off-Broadway."...."There is no question that he achieves those goals..."
Excerpts from "Switching Sides - When Actors Direct," Commentary by James Berardinelli September 14, 2000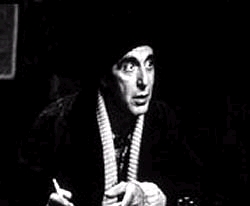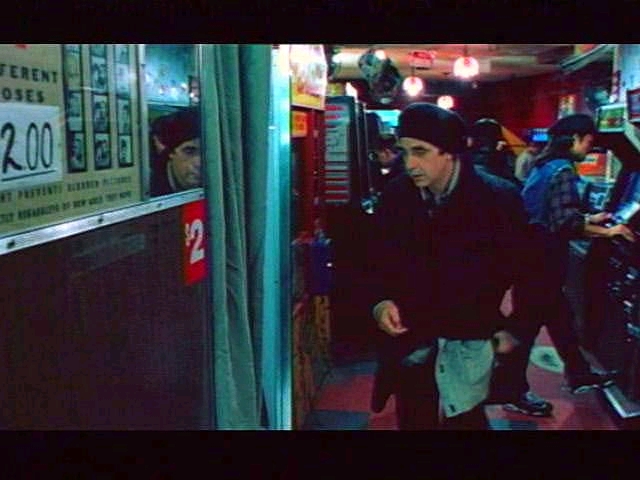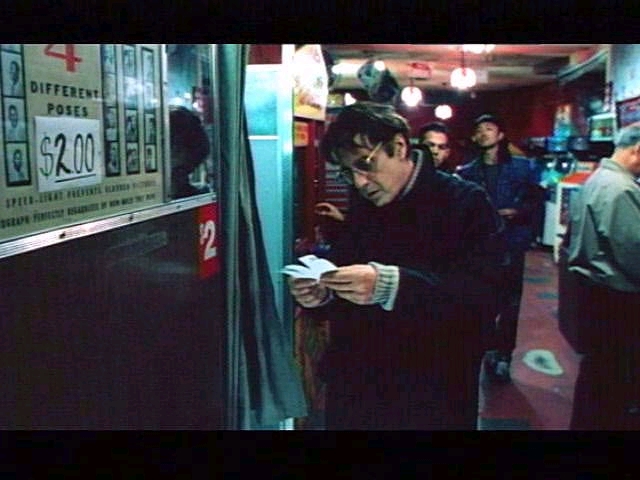 "Pacino said he would not have attempted to translate the role into film had he not acted in a 1992 Broadway version of Chinese Coffee first....
The actor said Chinese Coffee was a personal project and it was a chance for him to return to his theatrical roots, performing in off-off Broadway shows in the 1960s..."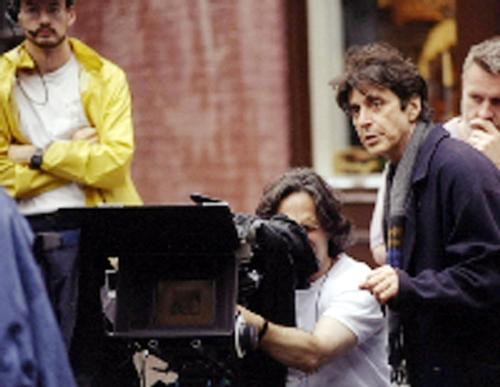 Interviewed at the Toronto International Film Festival in 2000 where "Chinese Coffee" premiered, Al said that, "Acting in a film and directing it at the same time is a strange job because, as an actor, you have to be working from your unconscious; you're operating spontaneously...As a director, you have to be conscious of what's going on. So you're in a constant conflict, so you have to figure out a way to do that."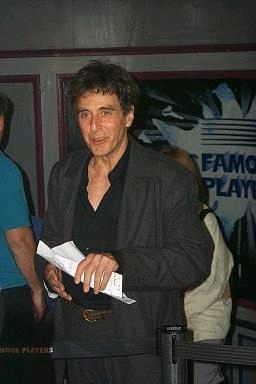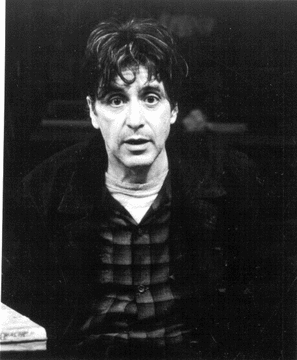 ..."Chinese Coffee...'explores the difference between symbiosis and real friendship. At the end of the movie (his character Harry) even says he doesn't know if they ever were real friends. What appealed to me most about this piece was the fragility of friendships. If there's anything relevant to an audience, it's that. They've all got friends and we can all identify with things that hurt friendships.'"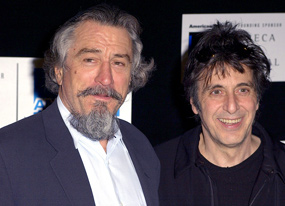 On Thursday evening, May 8, 2003, the Tribeca Film Festival hosted An Evening of Chinese Coffee and Conversation with Al Pacino. The screening of the rarely seen "Chinese Coffee" took place at the Tribeca Perfoming Arts Center in New York City. Ticket holders also welcomed Al Pacino, director and star of "Chinese Coffee," for conversation on his film and career.
The Tribeca Film Festival, the brain child of actor Robert De Niro and his business partner, Jane Rosenthal, was started in response to the events of September 11th in the hopes of revitalizing lower Manhattan. After only 120 days of planning, the 2002 Fesitval proved to be an incredible success bringing over 150,000 people and more than $10.4 million in revenue to local Tribeca merchants. The 2003 and 2004 Festivals proved to be even bigger and now, the Festival's yearly Spring arrival to lower Manhattan has become one of those New York traditions that the movie going public, regardless of where they're from, anxiously await.