Gigli (Cameo Appearance)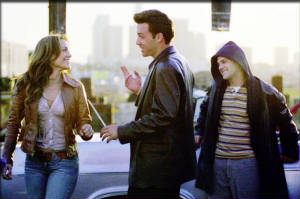 From director Martin Brest (Scent of a Woman, Midnight Run) comes Gigli, an unconventional romantic comedy starring Ben Affleck and Jennifer Lopez. When low-level hood Larry Gigli (Affleck) is given an assignment that gets him in way over his head, Ricki (Lopez), a gorgeous free spirited female enforcer is sent in to assist him. Gigli finds himself falling for the unavailable Ricki and goes to great lengths to win her affection. Yet the harder she resists him, the stronger their connection becomes.

**synopsis from Sony Pictures.com

Affleck plays Larry Gigli, rhymes with "Geely," and one wonders, learning that they rejected several earlier titles for the movie, which ones could have been worse than this. He's an errand boy for a tough-talking Los Angeles mobster named Louis (Lenny Venito). Louis wants to do a favor for a New York mob boss, Starkman (Al Pacino), and orders Gigli to kidnap the mentally retarded brother of a federal prosecutor.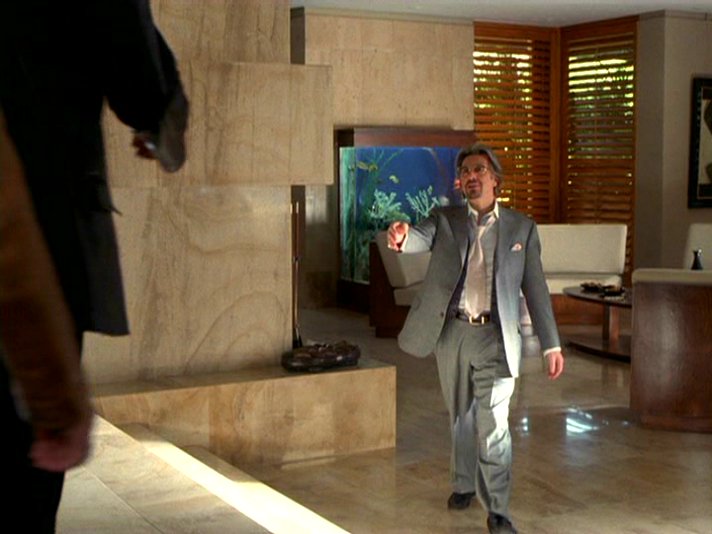 Larry Gigli: Mr. Starkman...
Starkman: I KNOW MY FUCKIN' NAME. You piece of shit. You don't try to extort a Federal-fuckin'-Prosecutor. And if you do, YOU DON'T FUCK AROUND.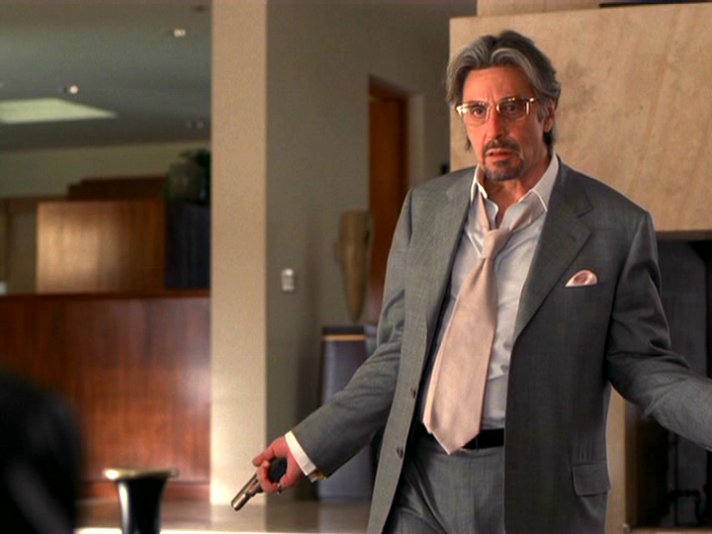 Starkman: What do you morons think, that this is little Italy? Wake up! THIS IS THE TWENTY-FUCKIN'-FIRST CENTURY!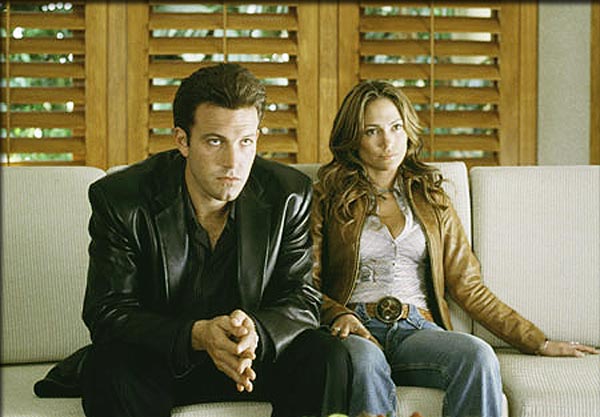 Lopez and Affleck are sweet and appealing in their performances; the buzz said they didn't have chemistry, but the buzz was wrong. What they don't have is conviction. There is no way these two are killers for the mob. They don't have the disposition for it. And consider this: If you had kidnapped the highly recognizable Rain Man brother of a top federal prosecutor, would you drive him all over Los Angeles in a convertible with the top down, and take him to restaurants and malls? So the crime plot is completely unconvincing. It does, however, open the door for the movie's collection of inspired supporting performances.
Christopher Walken, as a cop who knows Gigli, walks into his apartment and does five minutes of Walkenizing and the audience eats up every second.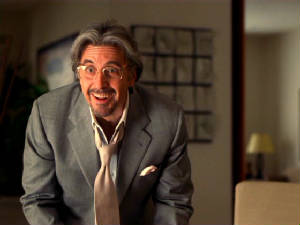 ...then toward the end, Starkman, the mob boss from New York, arrives, and is played in a cameo by Al Pacino--who makes the journey from extravagant dopiness to chilling intimidation faster and better than anyone else I can think of.


"...so now, things are bad..." (Starkman)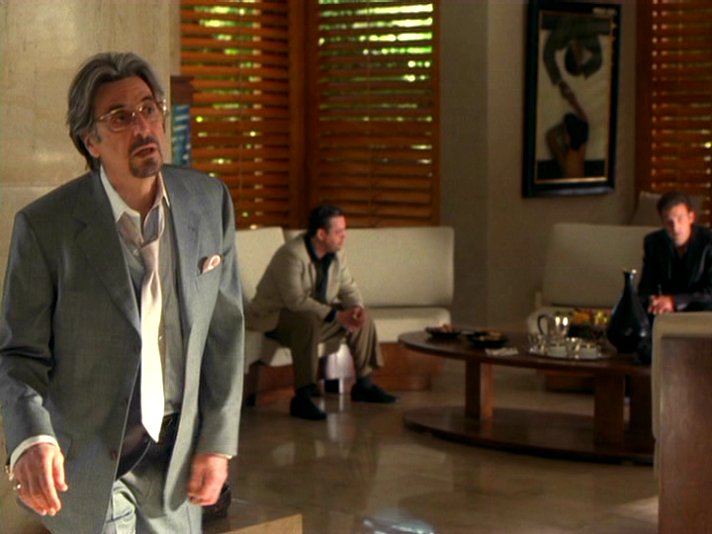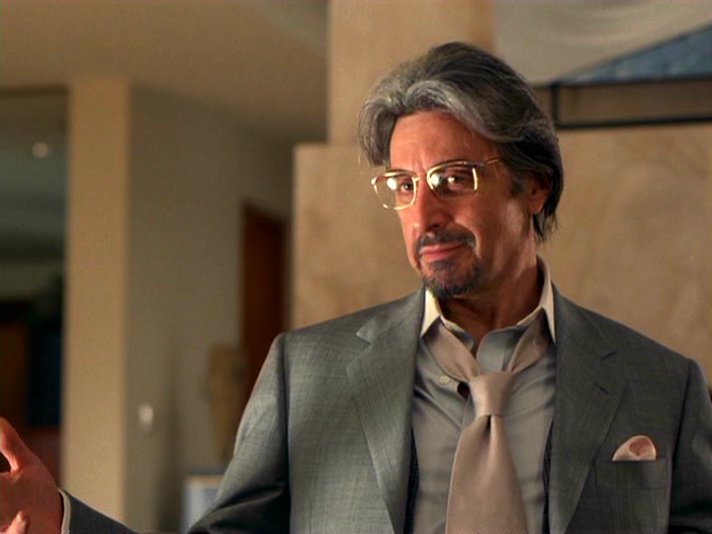 Starkman: Louis, you wanna go to medical school?
Louis: Medical school?
[Starkman shoots him]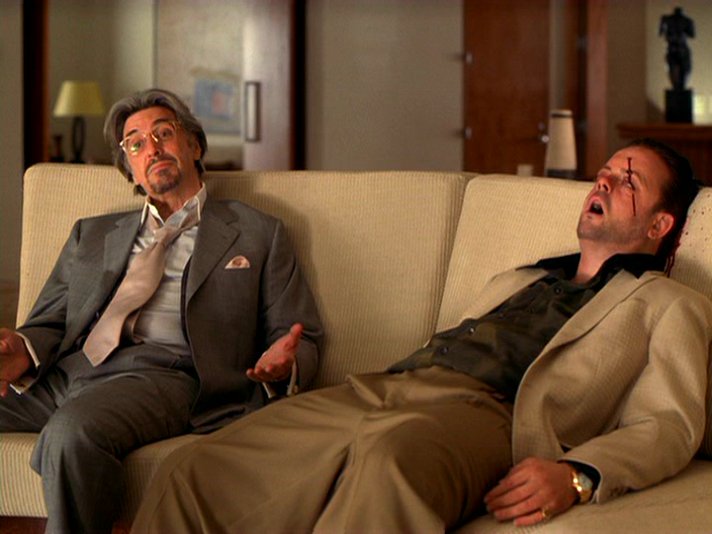 Starkman: Yeah! Students there can always use something to learn on!


The ending especially doesn't work, and what's worse, it doesn't work for a long time, because it fails to work for minute after minute, and includes dialogue which is almost entirely unnecessary. But there is good stuff here.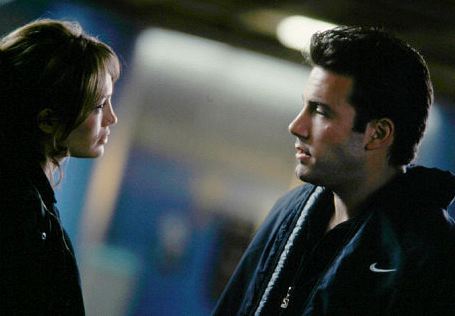 Affleck and Lopez create lovely characters, even if they're not the ones they're allegedly playing, and the supporting performances and a lot of the dialogue is wonderful. It's just that there's too much time between the good scenes. Too much repetitive dialogue. Too many soulful looks.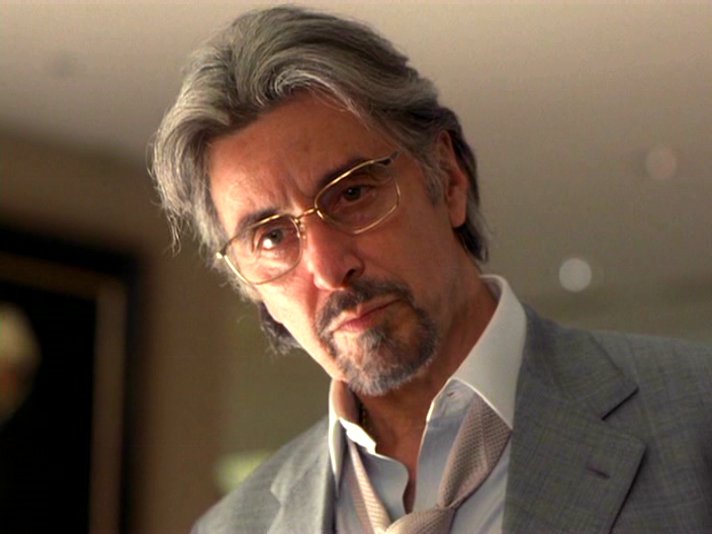 *Except for the synopsis, the above text was taken in excerpts from Gigli review by Roger Ebert of The Chicago Sun Times, dated August 1, 2003

**Movie quotes from the Internet Movie Database site. (IMDB.com)

***Site owner's comments: Although reviews clearly state this movie's demise; it is in our best opinion that we say, see it for yourself. Personally, we found it quite "entertaining" ESPECIALLY Al's scenes! (what'd you expect?)

~J. Krudop & I. Frank