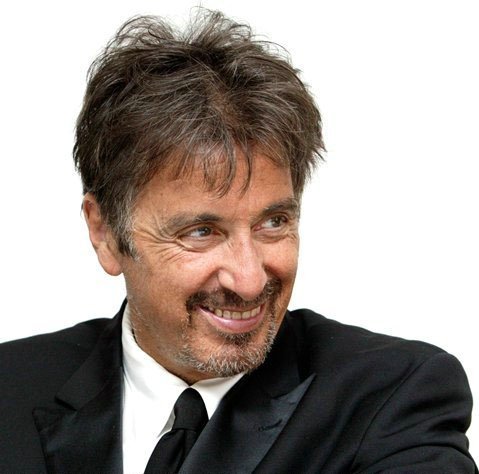 While many fans can search the web for any news about Al, little do they know, Al's name is synonomous in many other lives and like a legend, has affect on the most mundane and routine events! Even "Facebook"!
Read below just a few of the interesting articles found at various venues on the web...some comical and some serious, but all inspiring!

Larger Than Life? Maybe so! You Decide!
From South Carolina's Weekly online series:
Sweeney's Side: A weekly column from 'The Weekly Observer'
By John Sweeney, Published October 6, 2010
"Inside the Actors Studio" is a fantastic television show. If you have never seen it, get on YouTube as soon as you finish reading this column and treat yourself to at least one segment. You will be forever changed by the experience.
The lessons I have learned from Studio seem to be endless and inexplicable, harbored in simple anecdotes ranging from discussion of divorce and addiction to the Stanislavsky Method of Acting.
Each episode provides a subtle and introspective look into the lives of actors like Al Pacino, Hughes Jackman and Laurie, Robin Williams, George Carlin, Robert Downey, Jr., Russell Crowe, Tom Cruise, Dustin Hoffman and Tom Hanks, just to name a few of my favorite interviews.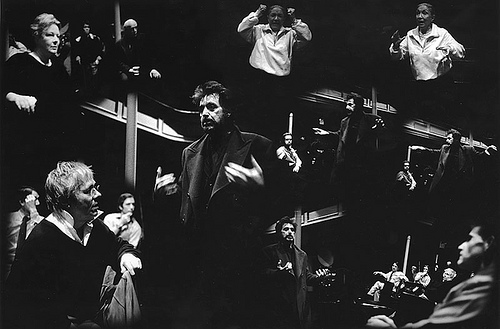 Host James Lipton, Dean Emeritus of The Actors Studio in New York City, creates an atmosphere of nostalgia that has brought many to tears and a line of questioning so simple, linear and straight forward that you barley even know he is there. All the focus is on the subject occupying the chair across from him, the audience in the theatre at Pace University where the show is filmed and those watching at home travel inside the minds of not only great actors but fascinating human beings.
Many an hour has been wasted watching and re-watching interviews from Studio, but I believe they will pay off in dividends before everything is said and done. Whether it is playing witness to the antics of Robin Williams or the quiet memories of Al Pacino, the doubting and self loathing Dustin Hoffman or the confident and colorful Will Smith, seeing actors who almost always come into our lives through movies in which they play roles other than themselves reminds us that they are not any larger than life than the rest of us.
They were shy as kids, outspoken as teens, madly in love as young adults and cynical in their later years.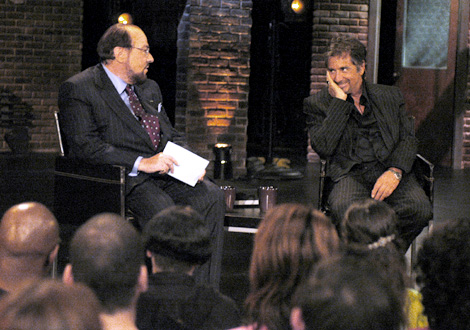 The fascination with Studio actually has little to do with the actors themselves. Each time I watch an episode, I find myself looking at it from the perspective of my own journey thus far through life. I compare and contrast myself to guests who sit opposite of James Lipton, my mind reviewing my own story and analyzing the type of person I am.
Strange as this unique form of meditation may be, you find yourself delving into parts of your life you might have forgotten about, traveling with the Studio guest to places in your past that affected you in deep ways. From there, you aim to emerge as a more aware person, ready to apply these self realization to your everyday life.
Lipton ends each interview with a series of questions taken from Bernard Pevo, a French interviewer, as a way of wrapping things up before he turns the questioning over to the auidance of acting, directing and writing students. Just for fun, ask them to yourself or a friend sometime. You may learn more than you think.
What is your favorite word? What is your least favorite word? What turns you on, excites you, inspires you? What turns you off? What sound or noise do you love? What sound or noise do you hate? What is your favorite curse word? What profession other than yours would you most like to attempt? What profession would you not like to participate in? If Heaven exists, what would you like to hear God say when you arrive at the Pearly Gates?

"What some won't go through for the role!"
Theron was kicked out of US as a struggler!
*From The India Times, dated September 16th, 2009

Oscar-winning actress Charlize Theron has revealed that she was briefly thrown out of US because she was working illegally in Hollywood.
The South Africa-born actress who became an American citizen in 2007 initially outstayed her welcome in the US while her career was taking off after her breakthrough role in 'Two Days In The Valley'.

As her work visa expired, Theron landed a role opposite Al Pacino and Keanu Reeves in 'The Devil's Advocate' when immigration officials caught up with her, Contactmusic reported.

"I had to hold out for two years after playing the femme fatale in Two Days In The Valley because people wanted me to play that role. I think there was a conscious effort on my part to hold back and I didn't work for two years and I waited and really fought for roles in The Devil's Advocate and The Yards, Cider House Rules," the 34-year-old actress said.

The actress was in a bad state, literally fighting for roles in Hollywood and struggled to find work when she was kicked out.

"I went out on auditions and flew myself out (for movies) and almost went to prison and didn't wash my hair to break this idea of what people thought of me. I was deported when I was making Devil's Advocate, but that will be for my book one day," Theron added.

Confessions of a Facebook Addict
By Hugh Delehanty, July & August 2009 for AARP Magazine
I agreed to look into it. But instead of going to a therapist, I turned—where else?—to Facebook. On the Facebook site I found a test to determine whether I had what is known as Facebook Addiction Disorder (FAD). The test included 20 questions, to be rated on a scale of increasing addiction from 1 to 5. Among them: How often do you fear that life without Facebook would be boring, empty, and joyless? (I said 3) And: How often do others in your life complain to you about the amount of time you spend on Facebook? (5) I ended up with a score of 70 on a scale of 100. The diagnosis: "You are experiencing occasional or frequent problems because of Facebook."
I wasn't certifiable yet, I guess. But as time went by—and I crossed the 500-friend mark—I started feeling I was caught in an endless game of diminishing returns. Oxford anthropologist Robin Dunbar, Ph.D., has concluded that the cognitive power of the human brain limits the size of the social networks we can sustain. In other words, he says, the outside limit for human friendships is roughly 150. As soon as my circle of friends exceeded the Dunbar number, I learned, the experience became less intimate and more like watching TV.
I was also surprised to discover that, as my list of friends grew, my personal posse of seven or eight people who commented regularly on my posts didn't expand proportionately. Plus, keeping everybody entertained with amusing anecdotes and personal chitchat was taking up a lot of time that could have been better spent having coffee with actual friends.
Then a funny thing happened: Al Pacino accepted my friend request!

Some people thought he was an impostor, because his profile disappeared without notice a week later. But his final post was a classic: "Al Pacino has become a friend of himself."
Whether it was coming from the real Al or not, the quip rang true. Was someone trying to send me a message?
Finally I cried uncle and turned to a therapist friend, Florence Falk, author of On My Own (Three Rivers, 2008), a groundbreaking book on solitude. She reminded me that there were no shortcuts to building strong friendships, digital or otherwise. "First, you need to look inside and figure out what's missing in your life—what hole are you trying to fill?" she said. "Then ask yourself: Is Facebook the right kind of place for you to make deep, intimate connections?"
By now the answer was obvious. No matter how many conquests I made, Facebook was never going to satisfy my need for intimacy and love. So I started easing myself away. I stopped doing Facebook at work, and I limited my exposure on nights and weekends. I felt blissfully liberated. It was a thrill to have private thoughts again—and the time and energy to "friend" myself.
I've started painting again. Next Sunday I'm planning to plant some peonies in the front yard and stock the fish pond with baby koi. Maybe I'll even read a book. As for Barbara, this summer we're planning to celebrate our 25th anniversary in the Adirondacks. I already know what my gift to her—and myself—will be: six nights, seven days, no Facebook.
Hugh Delehanty is the editor in chief and senior vice president for publications at AARP.

Obama beats Pitt in Style Awards
Story from RTÉ Entertainment:
http://www.rte.ie/arts/2009/0615/obamab.html
US president Barack Obama has been named the most stylish man in a recent poll, beating Brad Pitt to the top spot.
According to the Press Association, Jonathan Heilbron, President and CEO of Thomas Pink, which carried out the poll, said: "Barack Obama has a great sense of style, which no doubt adds to his popularity.
"World leaders and politicians are not known for their dress sense, so it's refreshing to have Obama who seems to genuinely care about his appearance."
Hollywood superstar Brad Pitt came second thanks to his ability to look stylish in a sharp suit and dressed down jeans.
Third place in the poll of 3,000 men went to footballer David Beckham, James Bond star
Daniel Craig is at number four, followed by Al Pacino.
What? Fifth? I don't think so!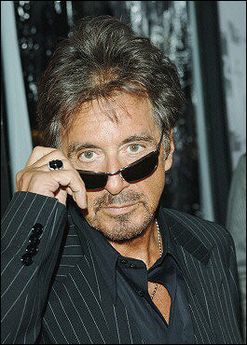 Al Pacino Impersonator Off Air
By PAUL NEEDHAM in AP article
When Robert Signoriello, owner of Agro Dolce restaurant in Brewster, began running radio ads this spring ostensibly featuring the voice of Oscar-winning actor Al Pacino, he was in effect channeling one of Pacino's most famous lines.

Signoriello seemed to be telling Cape residents, just as Pacino did in "Scarface," to "say hello to my little friend."

Actually, the 60-second ad that ran on 104.7 and 95.1 FM called Signoriello and Pacino good friends. After a brief musical introduction, a deep, raspy voice came on and said: "Hi, this is Al Pacino, and I want everybody to take my advice and go to a great restaurant called Agro Dolce. My good friend Bob Signoriello owns it; it's in Brewster, Massachusetts; and they serve the best Italian food you'll ever have."

There's just a couple problems: Pacino has never met Signoriello, Pacino has never had a meal at Agro Dolce, and the voice in the ads is not his.

In fact, the voice belongs to Ralph Nash, a comedian from Centerville who also impersonates everyone from Muhammad Ali to Pope John Paul II. Nash did not respond to multiple phone and e-mail messages requesting comment for this story.

Some listeners may have guessed that the ad featured an impersonator, but Signoriello did not help anybody come to that conclusion. Even the radio stations thought it was Pacino in the ads.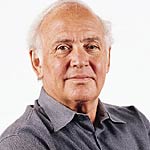 "To our knowledge, it is not an impersonator in the ad," said Stephen Colella, director of sales at Cape Cod Broadcasting, which operates 104.7. "But we cannot take every piece of commercial matter that comes through that has either licensed music or a celebrity voice and check them all out. We don't have a team of lawyers here."

Pacino, though, does have his own lawyer. Reached by phone, Martin Garbus, a partner at the New York law firm Eaton & Van Winkle who has represented Pacino in a variety of lawsuits, said he will write a letter to Signoriello expressing his frustration with the ad.

Garbus said he doubted Pacino would sue the restaurant, because the ad already has stopped running and it probably never reached that many people anyway.

But he said it remains important to defend Pacino's reputation. Otherwise, Garbus said, "People will think he's a money-grubber and that he'll put his name on anything."

The lawyer added that Pacino does not endorse any products or restaurants. Along with Robert De Niro, Pacino sued a watchmaker and movie distribution company in March for using pictures from a poster of the duo's recent film, "Righteous Kill," to advertise watches without permission.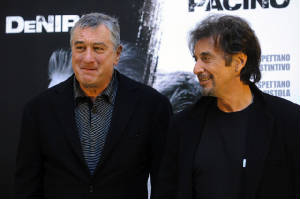 Such suits are becoming more common.

Woody Allen received $5 million from American Apparel in May to settle a suit he had brought complaining that the company wrongfully used an image of him from the movie "Annie Hall" on billboard advertisements.

William Fisher, a professor at Harvard Law School, said the Agro Dolce ad is a "pretty clear violation of the so-called 'right of publicity,'" which protects the right of an individual to control the commercial use of his or her identity.

And Allen's lawyer, Michael Zweig of Loeb & Loeb, another New York firm, said the ad appears to be "precisely the type of conduct that both federal and state law are designed to prevent and to prohibit."

Signoriello, for his part, sees the whole situation differently. When first contacted by the Times, he stuck to his story, saying, "It's really Al Pacino. He did this for me."

By yesterday, though, Signoriello's story had changed, and he acknowledged that the voice in the ad was Nash's, not Pacino's.

"All I'm looking to do is grab people's attention," he said. "If everybody knows it's not Al Pacino, then it's nothing. It's the inquisitiveness that actually draws people's attention."

Signoriello said the ad has not brought him much new business. But a testimonial posted to Nash's Web site sounded a different note.

"The results I've had from the radio commercials Ralph did were unbelievable! Plus, Ralph is a lot cheaper than hiring Al Pacino!"