Internazionale del Film di Roma's Marc Aurelio Acting Award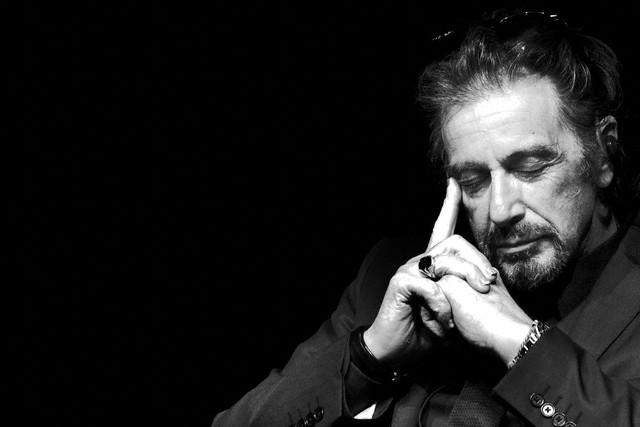 "In life we act...but in our art, we go for the truth..."
-Al Pacino upon receiving the Marc Aurelio Acting Award
A lifetime achievement award for Oscar-winning actor Al Pacino kicked off the Rome film festival on Wednesday, October 22nd, bringing a Hollywood veteran to the movie showcase which this year has a markedly European flavor.
Pacino received the award as one of the great alumni of New York's Actors Studio -- the celebrated drama school where he and other actors like Robert De Niro, the late Paul Newman and Marilyn Monroe learned the ropes of the business.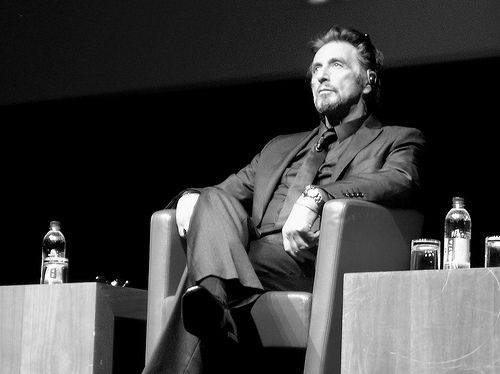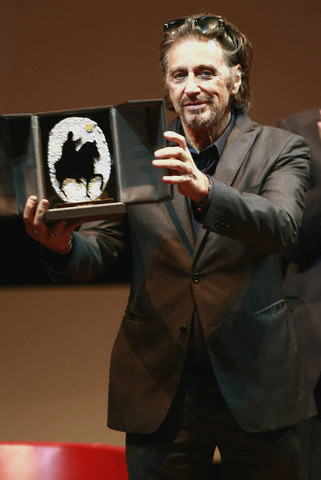 The 68-year-old, who comes from a family of Italian immigrants to America, was nominated for an Oscar eight times for films like "The Godfather," "Serpico" and "Dog Day Afternoon."
He won the golden statuette once, as best actor for his portrayal of a blind man in "Scent of a Woman" (1992).
Currently Pacino is on the big screen with "Righteous Kill," where he and De Niro play two veteran cops on the trail of a serial killer in a film that was panned by the critics.
"It's hard to put on a suit, and getting harder -- with shirt and tie," he joked at a press conference, saying he was thrilled about the award.
"You feel as though someone is giving you a party and you don't quite know what you did to deserve it," he added.
He also spoke about "Salomaybe?," his third film as a director and an adaptation of Oscar Wilde's once banned play, and one of his most controversial works, "Salome."
"I pondered it and played with it for a few years ... I am still working on it, it's coming along," he said, adding he hoped to present it in Rome next year.
Pacino said he was "not crazy about making films" and saw himself as a performer, preferring theater stages to film sets.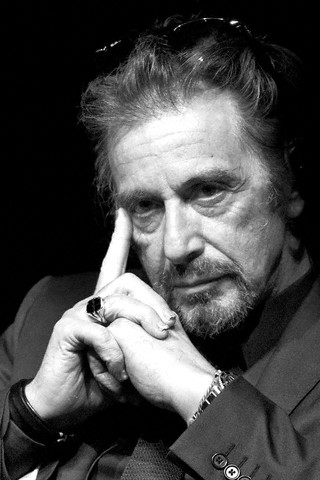 Pacino told his fans in Rome that theatre remained his greatest passion. "That is my family," he said.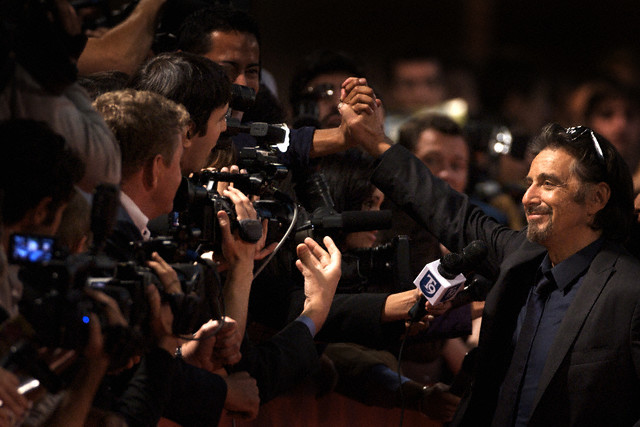 **See a complete slide show of photos from the red carpet and at the awards ceremony below!