I HAD A DEAR, dear friend who died of cancer at age 35. We were the same age. I went through the whole thing with him, saw it all. There was a moment I will never forget. It was outside his room. His father and mother came to visit him. I was very close to him, and I'd never once heard him talk about his father. He had a relationship with his parents that was complicated, and they hadn't seen him for a while. But there was love there somewhere. Anyway, his father was in the room with him, and I was in the hall. And his father came out and looked me straight in the eye and said: "What are we gonna do?" I hesitated, but he had my arm. He looked at me and said, "If I could take his place ..." Not only was this guy ready to die, ready to go right there on the spot for his child, but he was really asking me if I knew how he could do it. It was very powerful. And then I had children, and I understood.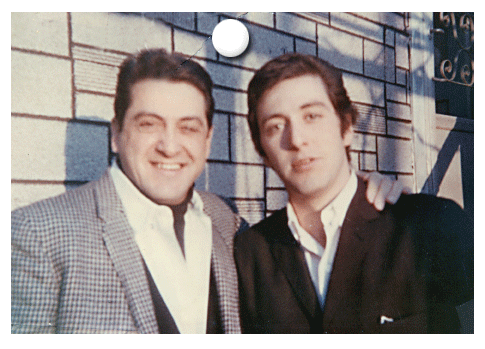 I DIDN'T KNOW my Dad well. He was an accountant. Finally, he got himself a little bar in California with a music stand. It was his place, which he felt good about. I went to visit him. I remember excusing myself to go to the bathroom. As I was going, I just felt a sense of somebody covering my back.
My father was married five times. What does that tell me? That he liked married life. OK, what does it tell me? It tells me we're creatures of habit.

I'VE NEVER MARRIED. On women, I can be funny and glib. Or I really can try to tell you. Where to start? I have always enjoyed the company of women. I have very close women friends. I could probably sit here for a long time and tell you why that is, or why I think it is. But to say a lot would be an understatement, right?
We'll let it ride there.

I WENT FOR FOUR YEARS without doing a movie toward the end of the '80s. It wasn't a conscious decision. It just happened after I was unhappy with the results of the couple of movies I'd made.
I don't want to mention the movies. But it bothers you when something that is potentially worthwhile doesn't come through. You know how actors have recurring dreams about not knowing their lines? Well, I have a recurring dream where I'm in one of those movies that doesn't work. In my dream, I'm saying, "But I didn't know I was doing that movie. It was a mistake.
Really. I didn't know I was being filmed."
It was time in my life to take a break and look around. I found myself wanting to get back to some of the things that I'd done earlier in my life, to observe more.


AN ACTOR WITH too much money will usually find a way to get rid of it. I poured my money into my own film, The Local Stigmatic, which I never released. I did some plays. All of a sudden the years passed, and suddenly I owed some back taxes and the mortgage was due and I was broke.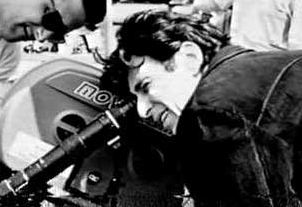 But you know what really hit me? I was walking through Central Park and this guy comes up to me - didn't know him at all - and he says, "Hey, what happened to you? We don't see you, man." I said, "Well, I... uh, I... uh," and he said, "C'mon, Al, I want to see you up there!" And I recognized that I was lucky to have what I've been given. You gotta use it.

IT SURPRISED ME, the feeling I got when I won the Oscar for Scent of a Woman. It was a new feeling. I'd never felt it. I don't see my Oscar much now. But when I first got it, there was a feeling for weeks afterward that I guess is akin to winning a gold medal in the Olympics. It's like you've won a race and everybody knows you won. It's a wonderful feeling, a complete feeling. I wish I had better words for it.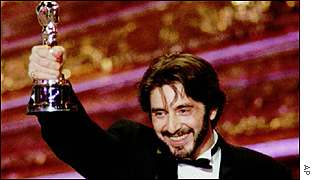 THERE'S A SCENE in Insomnia where I'm chasing a character played by Robin Williams over logs floating on cold water. You know, it's what the loggers do, sort of a cross between rodeo and tap dancing on logs.
A scene like that shouldn't be perfect. It should be spontaneous. That's what it's about.
I like to avoid the word perfection. There's the real apple. And then there's the apple that looks like the perfect apple. The problem is when you bite into the perfect apple, it doesn't have the taste or nourishment of the real apple.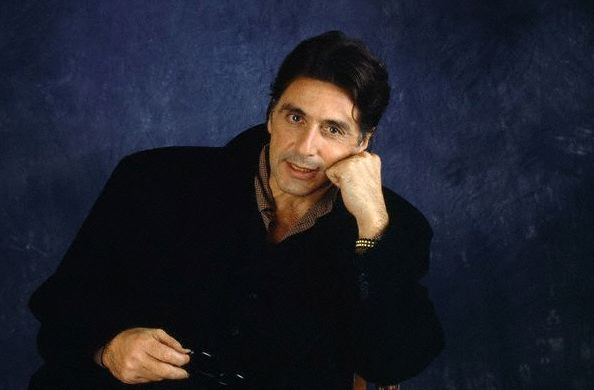 AFTER EVERY MOVIE, Humphrey Bogart - even at the end - was very worried he'd never get another part. If you don't get the job, there's no work, there's no outlet, there's no expression, there's no painting. You just live and hope that another day will come with a role that will serve as a canvas for you.



"Charlie Laughton is probably the most important person in my life. He made me realize that acting is poetry, an art that employs the voice, the body, the spirit. It's fantastic being an actor, and so few people know that."
"I remember one day when I was just 21. I was running down a flight of stairs to look in the mailbox, and I jumped over the last few steps and quickly spun around and looked up to the top of the stairs where Charlie was standing. He looked back at me and said, "Al, you're going to be a big star! That's all he said and it was not at all the way Charlie usually spoke, it was not his nature. Yet, when he said it, I received it, I knew. I was always certain this would happen to me, that I'd be a star - even during the years of struggle. And that's the truth."



"I was very shy, and when I was about 3 years old my mother began taking me to the movies, night after night. The next day, all by myself, I would enact all the parts of the movie before a mirror. My grandmother would be there, but always off in another room. "Al likes to talk to himself," she used to say. "He's doing OK." I was really all alone those first seven years of my life. In fact, I used to go steady with a broom, or maybe it was a mop."


The above excerpt was from the LA Times Interview dated 1973.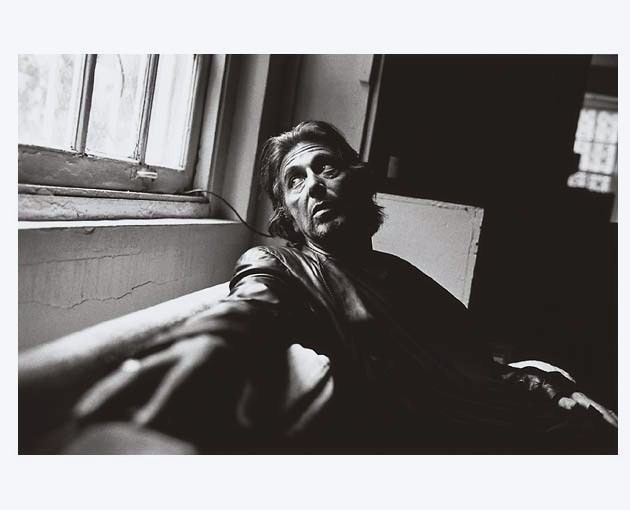 "...In person, Pacino seems rumpled, softly funny, slightly scattered:  a favorite uncle with a giant rip in his coat.  He tends to wave away praise, though he clearly doesn't mind hearing it.  Tell him the obvious - that he and his generation altered the defination of a movie star - and he quibbles:  "Dustin blew everything open.  He changed it all when he did that early stuff, like "The Graduate."  Tell him that because of him, Hoffman and Robert De Niro nobody wants to be a pretty-boy leading man anymore and he rears up in surprise: "I do!"...

Excerpt from "Understanding of Family and Fame. A Rare, Intimate Talk With a Legend"  by Jeff Giles for Newsweek Magazine.

"....At one point, we joke about the mystery of his vanishing shyness - - he has, after all, just spent several hours answering questions with ease and forthrightness. Mr. Pacino assures me that his shyness is innate and still there somewhere in the bottom of his psyche."

"But," he says, "I think there comes a point where you have to state who you are. You can't run away, you can't hide, really. Finally, you just have to say, Here I am."



Above excerpts from The New York Times, September 12, 1999, By Karen Durbin.

See a photo progression of Al from the time he was born to present day! We are so proud! Thank you Al.