"THE MERCHANT OF VENICE"
SCREENED IN VENICE ON SEPTEMBER 4, 2004 AND IN TORONTO ON SEPTEMBER 11, 2004.
Al Pacino launched his big screen version of 'The Merchant of Venice' today and called for more of Shakespeare's plays to be given the movie treatment. Appropriately, the film is receiving its world premiere at both the Venice and Toronto Film Festivals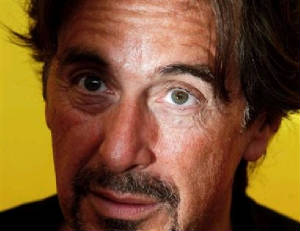 '"...I accepted it because I thought that Michael Radford had put together a script that addressed certain issues that were important to deal with. I thought it was a character to play that could reflect a human experience and that to me was more important. Because there's been controversy over this type of material throughout the years, and I thought that Michael Radford's script addressed that....'

**Al speaking on his role of Shylock in Shakespeare's "Merchant of Venice" filmed/produced by Michael Radford.

...."Michael Radford's handsomely mounted production takes a respectful approach to the Bard....
"Venetian nobleman Bassanio (Fiennes), desperately in need of money to court the beauteous Portia (Lynn Collins), appeals for funds to his friend, the rich merchant Antonio (Jeremy Irons). He in turn borrows from the despised Jewish usurer, Shylock (Al Pacino), signing a bond that entitles the lender to take a pound of his flesh if he cannot come up with the payment in due time.
"When all of Antonio's ships are sunk at sea and he fails to return the loan, Shylock demands his pound of flesh. The honor of Venetian justice and the city's trading reputation are both jeopardised unless the agreement is kept to....
"Pacino's performance as Shylock is masterful, presenting a man so profoundly bereaved, insulted and discriminated against that his burning hatred and need for revenge are perfectly understandable, if not acceptable....
"Technical credits are top notch, including spectacular wide screen images and stunning production design and costumes."
Above excerpts from Screen Daily.com, Screen Daily Reviews "The Merchant of Venice" by Dan Fainaru, Published September 7, 2004.
"Of all of William Shakespeare's plays, 'The Merchant of Venice' comes with the most baggage in modern times because of its anti-Semitic characterization of Shylock, the moneylender.
..."Director Michael Radford...and star Al Pacino render Shylock as a man whose demand for his pound of flesh is driven as much by the loss of his daughter to a Christian lover as by the chronic discrimination he and other Jews suffered in Venice.
"Pacino gives a keenly measured performance, leading an excellent British cast through their paces in a richly colorful production that should please selective audiences and adds to the list of major film adaptations of Shakespeare's work....
"Pacino brings his considerable screen presence to make the moneylender's anger real: His unconscionable demand is almost comprehensible. Irons' line readings are as seemingly effortless as always, such is his mastery of his voice. And Collins makes Portia not only a calculating beauty but also a warm and winning one...
"The film is beautifully shot by Benoit Delhomme, who exploits the Venice locations to full advantage. Jocelyn Pook's music inhabits the shadows and sunshine with unobtrusive clarity."
Film Review: "The Merchant of Venice" By Ray Bennett for Reuters/Hollywood Reporter, Pubished September 8, 2004.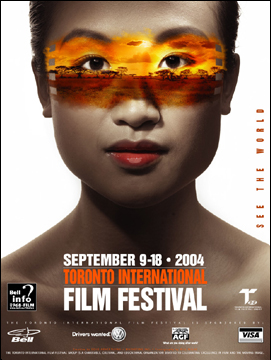 "Toronto International Film Festival Critics Picks!...rated on a system of 0 to 4 stars."
"The Merchant of Venice"****
"Drenched in moody atmosphere and bristling with intelligence, Michael Radford's take on the play is essentially tragic, using the camera not only to 'open up' the text visually but, more important (sic), to explore it thematically. Much of that exploration centres on Shylock who, in matched shots of contrasting poignancy, silently bookends the entire text - a flawed but empathetic figure more sinned against than sinning. That visual tableau, along with Al Pacino's touchingly muted performance, helps to defuse the controversy that has plagued the work, transforming it from an anti-Semitic play into a play about anti-Semitism, albeit one where the victim has vices and those vices can be dangerous: 'The villainy you teach me, I will execute.' That single line leaps ominously out of its time and into ours. What a sensitive and vibrant adaptation - this is living Shakespeare."
GlobeandMail.com Published September 11, 2004.

"Given the general problem with movies based on Shakespeare - i.e., that Shakespeare didn't write movies - Michael Radford's film of 'The Merchant of Venice' is a treat. It is involving and smartly naturalistic, and anchored in two magnetic performances: Al Pacino's Shylock and Jeremy Irons' Antonio, the Merchant. Shot largely on location in Venice by cameras that keep the action fluid and cinematic, Radford's Merchant emphasizes the systemic and brutal anti-Semitism of the period without compromising Shylock's shadowy complexities. This allows Pacino free range to make the character as wrinkly as he likes. He's sympathetic and tragic at the same time, and the movie ends on a shot that actually cops the denouement of 'The Godfather.' As for Irons, watch him closely..."
Toronto Star, Published September 8, 2004.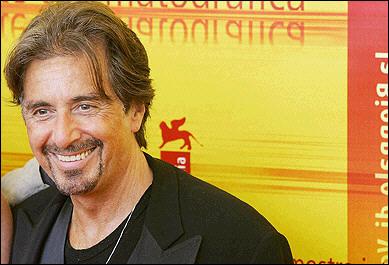 "William Shakespeare may have shuffled off this mortal coil 400 years ago, but his take on fundamentalism has warnings for today, in a new movie version of 'The Merchant of Venice' starring Al Pacino.
"The film is already drawing whispers of Oscar potential for Pacino's tortured rendering of Shylock the money lender....
'"The Merchant of Venice,' a tale of romance and revenge, is one of the Bard's most popular plays, yet until now never made it to the big screen, though Orson Welles had hoped to film it....
"Pacino, kept from Toronto by filming commitments, offers a growling Shylock, broken and humiliated at the end of the movie, which dispenses with much of the unfathomable comedic scenes of the play....
"People don't want to do Shakespeare, they are afraid....We have a tendency to close off when we don't understand something. If we were made to feel more open and not afraid, we'd be able to experience it more."
"Pacino draws Oscar Buzz in Compelling "Merchant of Venice," Yahoo News, September 13, 2004.
For additional information on the Venice Film Festival, as well as other festivals, please click the links below:
Toronto International Film Festival